Title: Nsimbi
Artist: Nsimbi
Label: Imara
Format: CD, Digital
Release Date: June 22, 2018
American-Ugandan power duo Nsimbi offer their debut onto the world stage with their self-titled album, Nsimbi. Hip-hop MC Zamba and American song-writer Miriam Tamar comprise this duo they describe as originating from ancient African insight in the form of Swahili proverbs. As Zamba explains, every song is based on a thread of those adages connected through the theme of human oneness and sociality. These networks, Tamar details, are then woven sonically via instruments from kalimba to kora into tight grooves that convey the message of hope and humanity.
Nsimbi has diverse origins but the tracks share a sonic integrity, a sunny acoustic sound and a rhythmic intensity. In music video for the first track, "Dunia Ni Matembezi," we journey through the wondrous eyes of a schoolboy as he embarks on a trip through the desert after reading his favorite afro-future comic book, "Dunia." He's joined by a merry band of pranksters and vagabonds, who teach him about discovering the world through the five senses, a universal language that we all share. As the boy comes into contact with exotic landscapes and develops his perception of sight and sound, he finds connection and community with those around him. In this retro-future video, time is at a standstill, forever present, and travel is a state of mind.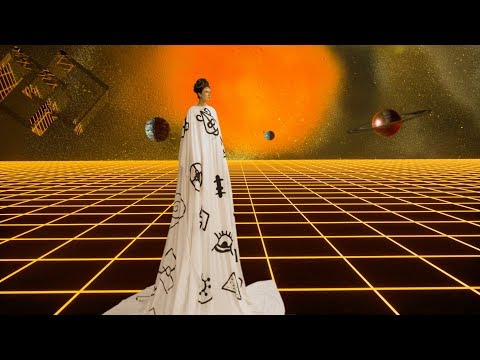 All of the contributor's various styles glimmer throughout the album. Tamar's singer-songwriter instincts lay the groundwork for "Gonna Be Alright," Zamba's hip hop roots offer age-old griot wisdom on "Flower of the Heart," US-based Ugandan multi-instrumentalist Kinobe offers his expressive kora on the refugee-themed "Forsaken," and Congolese-born soukous guitarist and singer Jaja Bashengenzi imprints his own style on multiple tracks overall.
The day used to end the same way around the world. After the work was done, families and communities would gather around a fire, where they would sing, dance, tell stories, and distill learning into proverbs. Thanks to Nsimbi, we are able to capture that magic of long-ago and instill it into our modern existence. With Nsimbi, the fire that brought us all together burns eternally.
Reviewed by Amy Aiyegbusi