Title: Misunderstood
Artist: Ethan Tucker
Label: Stoopid
Formats: CD, MP3
Release date: August 14, 2015
As a native of the Pacific Northwest, I was pleased to recently discover acoustic roots musician Ethan Tucker, whose music encompasses folk, rock, reggae and blues. Over the last few years, this young singer-songwriter and guitarist from Olympia, Washington has been making a name for himself as a soloist while also touring with such legendary musicians as Jimmy Cliff, the Wailers, and Buddy Guy. He also frequently performs with Michael Franti, Slightly Stoopid, and G-Love, who all provide support on Tucker's latest release, Misunderstood. The album was produced and mixed by Mario Caldato Jr. (G Love), includes tracks produced by Michael Franti, and was released on Slightly Stoopid's label.
Opening on a light note, "Cool Kids" is a reggae-pop song co-written with Michael Franti, who performs percussion and back-up vocals along with Spearhead members Carl Young and J. Bowman on keys, and David Ralicke on horns. Franti also co-wrote and performs on the album's first single, "Crazy Tonight"—a more introspective, acoustic alt-rock song featuring Tucker and Franti on vocals.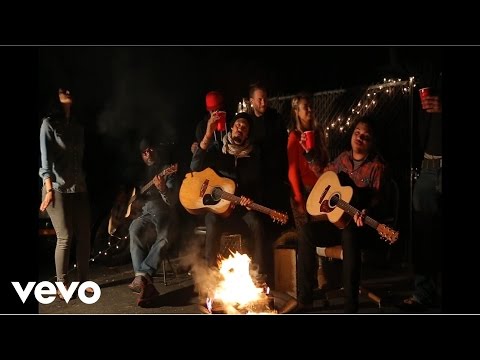 Continuing in the same style and theme, "Crazy" is a perfect fit for Tucker's raspy vocals, while the introduction of an organ provides added depth and variety.
Though Tucker was born well after the peak of grunge music, his darkly brooding rock song "Never Be" calls forth the era with dueling, distorted guitars and serves as a fitting tribute to his Seattle-area roots. The angst continues on "Tease Me," another alt-rock relationship song that's one of the stand out tracks. Tucker switches to a reggae vibe with an underlying bossa rhythm for the title track "Misunderstood." One of the most personal songs on the album, "Misunderstood" references his experiences with relationships as well as people's expectations and desire to pigeonhole his music into a specific genre. Tucker then segues into "This Has All Been a Dream," a heartfelt ballad with an ethereal cello accompaniment. The album closes with a cover of the Jimi Hendrix ballad, "Little Wing," which is reimagined in a reggae version featuring Norwood Fisher (Fishbone) on bass and Thomas Pridgeon (Mars Volta) on drums.
On Misunderstood, Ethan Tucker showcases the full range of his musical abilities, presenting original and engaging youth-oriented songs that draw from multiple genres, proving that he is a young artist to watch.
Listen on Spotify here.
Reviewed by Brenda Nelson-Strauss