Title: Listen to the Music
Artist: Playing For Change
Label: Motéma Music
Formats: CD, Digital
Release Date: April 20, 2018
Playing For Change, the multimedia company best known for their "Songs Around the World" online video series that has over 500 million views, has released their fourth album Listen to the Music. Featuring a selection of global artists performing tracks in their home countries, the project took almost three years to complete.
The album's first single, "Skin Deep" performed by blues legend Buddy Guy and over 50 accompanying musicians from around the U.S., speaks on race issues and violence in America stating, "underneath we're all the same."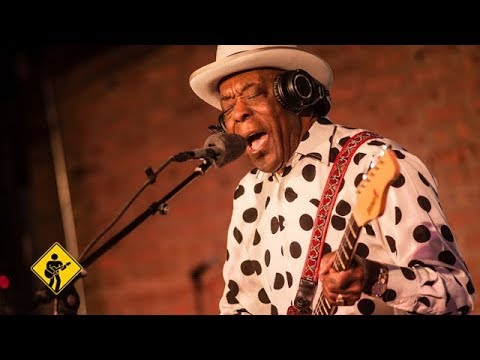 Another track, "Africa Mokili Mobimba" performed by the Preservation Hall Jazz Band and TP OK Jazz Band, is a famous Congolese song that serves as an anthem to connect and unify Africa. One of the final songs on the album, "Congo to the Mississippi," exemplifies this theme of unification through music; the song started in a village in the Congo and added musicians from Jamaica, Japan, and Italy before wrapping up with a harmonica solo played by New Orleans street musician Grandpa Elliott.
Each track on Listen to the Music is completely unique in its combination of talented musicians and vocalists.  The related video series document many of these collaborations, including "All Along the Watchtower" (with Cyril and Ivan Neville), "Everlasting Love" (with Vasti Jackson and Roots Gospel Voices of Mississippi), and "Bring It on Home to Me" (featuring the late Roger Ridley).
The album, while bringing together the contributing 210 musicians from 25 different countries, also aims to unify today's often divided societies. According to the co-founder of Playing For Change, Mark Johnson, "In a world with so many divisions, we need to create connections. Musical collaboration is the best way to make that happen." In addition, 100% of profits from the album with be donated to the Playing For Change Foundation. This non-profit educational organization has opened 15 music-focused schools for underprivileged children in Bangladesh, Brazil, Ghana, Mali, Nepal, Rwanda, South Africa, Morocco, Mexico, Argentina and Thailand.
Reviewed by Chloe McCormick