Title: 88
Artist: Joshua Breakstone: The Cello Quartet
Label: Capri Records Ltd.
Format: CD
Release Date: October 21, 2016
Guitarist Joshua Breakstone and his cello quartet (featuring bassist Lisle Atkinson, cellist Mike Richmond, and drummer Andy Watson) pay tribute to pianists on the group's latest release, 88.  In the liner notes to the record, Breakstone notes that, as a guitarist, he has always considered pianists "family," because both instruments share the duties of being both accompanists and soloists.
While there isn't really anything new here for fans of small combos or jazz guitar, Breakstone and his trio do what they do best: delivering compelling small-combo jazz, using a set of great tunes as vehicles for their improvisations. This approach leads to a set of halfway familiar tunes, such as a Latin rendering "Lolita" (from the Kubrick film of the same name), Tad Dameron's "If You Could See Me Now," and the lesser-known standard "Soul Eyes," composed by Mal Waldron.  The playing on this record is stellar, from Richmond's fiery cello solo on "v to the band's sturdy navigation of the potentially slippery Lennie Tristano tune "Lennie's Pennies." The only original on the album, Breakstone's "88," seems familiar as well, straight in the post-bop style pioneered by many of the musicians who Breakstone and company pay tribute to on this record.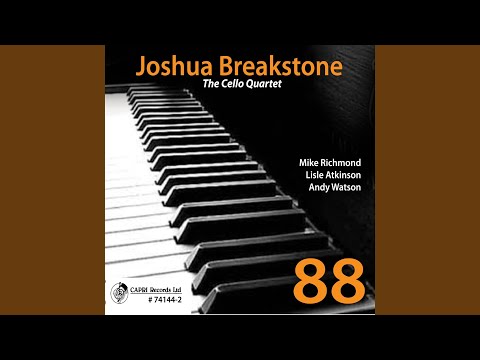 Overall, there isn't anything groundbreaking here, but Breakstone's quartet plays compelling tunes with aplomb. This is certainly worth a few listens, and for jazz cellists, guitarists and pianists, some serious study.
Reviewed by Matthew Alley