Title: Witness
Artist: Benjamin Booker
Label: ATO Records
Formats: CD, MP3
Release date: June 2, 2017
Benjamin Booker's appreciation for the historical social movements that helped shape the rock, gospel, and blues genres manifests in Witness, his second full album release following his self-titled debut in 2014. He calls attention to the modern day Black Lives Matter movement in his songwriting, connecting its relevance to the Civil Rights Movement.
Booker contemplates the possibility of death in his opening track "Right On," an energetic soul rock song that feels like it could be played at an old-fashioned dance hall but with a heavier modern sound. Dramatically dropping in energy without losing its steady groove, "Motivation" juxtaposes the previous song, allowing listeners to focus their attention on reflections of a young Black man reasoning with his quotidian anxieties. From the sensuous aesthetic of "The Slow Drag Under" to the vintage blues pop of "Overtime," Booker's unmistakable vocal rasp takes center stage in a screaming whisper.
Perhaps the most meaningful feature that takes place on this album is Booker's collaboration with the Civil Rights Movement's musical icon Mavis Staples, who leads the gospel chorus on "Witness." Booker wrote an artist statement about his attempt to escape the perpetual racism and violence he experienced at home and his process of writing this song during his retreat to Mexico:
I spent days in silence and eventually began to write again. I was almost entirely cut off from my home. Free from the news. Free from politics. Free from friends. What I felt was the temporary peace that can comes from looking away… It wasn't until Trayvon Martin, a murder that took place about a hundred miles from where I went to college, and the subsequent increase in attention to black hate crimes over the next few years that I began to feel something else. Fear. Real fear. It was like every time I turned on the TV, there I was. DEAD ON THE NEWS… I knew then that there was no escape and I would have to confront the problem. This song, "Witness," came out of this experience and the desire to do more than just watch.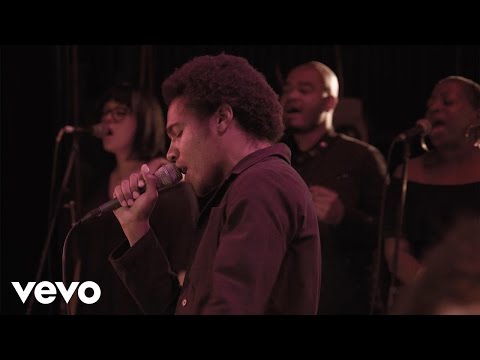 Opening with an intertwining of orchestral strings reminiscent of Sam Cooke's "A Change Is Gonna Come," Booker's performance of "Believe" may be one of the more memorable tracks on this album. It plays as a gentle and hopeful rise out of his darker experiences and fears. His lyrics promote optimism in the face of opposition: "I've got dreams I can touch, I'd give them everything to keep from going under."
Witness represents a continuation of the fight for racial equality in the United States and will surely be an important contribution to the music history of the Black Lives Matter movement.
Reviewed by Jennie Williams