Title: Forsake Not
Artist: Army Gideon
Label: Uhuru Boys
Formats: CD, Digital
Release date: March 23, 2018
Based out of Fort Lauderdale and Jamaica, the reggae fusion group Army Gideon champions equal rights, justice, universal love and Rastafari awareness on their debut album Forsake Not. Calling themselves "musical soldiers," the band's militant persona reflects their focus on liberation and commitment.
The album opens with "Mezmur," a tribute to Haile Sellasie, while "Empress" expresses devotion to a woman with the attributes of Empress Menen Asfaw, wife of Emperor Sellasie. Other more traditional tracks include "Sabbath Peace," aka "Shabbat Shalom." Loosely based on Psalm 92, the song features well-known reggae trumpeter Junior "Chico" Chin and has long been one of the band's signature works. On the liberation song "Chains Dem," lead vocalist Ras Anbesa Tafari sings on the bridge, "We are out here in our Babylon / look around and there's nowhere to go / equal rights that's for everyone."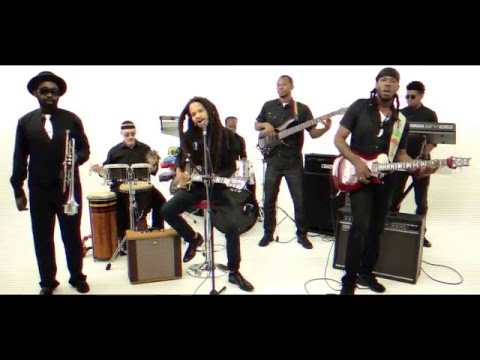 The wailing rock guitar of Jassiah "Lion" Boswell on the intro to "Mightly People" signals a turn toward the Reggae rock fusion for which Army Gideon is known, as lead vocalist Ras Anbesa Tafari sings "the gift of Rastafari sets you free." Boswell also takes over the midsection of the title track, "Forsake Not," with Tafari contributing vocals as well as violin and guitar. The band is anchored by the "heavy and steady" rhythm section: Steve "Skins" Kornicks, percussion, Dane "Spice" Hutton, and Sheldon "Don Don" Satchell, bass
Forsake Not will delight fans of Army Gideon, who have been waiting a long time for the group to release an album. Most if not all of these tracks have been in the band's repertoire for several years, and it certainly shows in the tight performances.
Reviewed by Brenda Nelson-Strauss