Title: Coloured
Artist: Priscilla Renea
Label: Thirty Tigers
Formats: CD, LP, Digital
Release Date: June 22, 2018
One of the most sought-after songwriters in the business, Priscilla Renea now offers her own solo project, Coloured. Growing up in Vero Beach, Florida, music has always been a mainstay in Renea's life. As explained in an interview with Rolling Stone, her mother and grandmother loved to sing and her father played the trumpet. After writing her first song at the age of eight, Renea's mother gave her a note book to write in and eventually she received a guitar from her father and taught herself to play. By the age of 16, Renea became a YouTube sensation, setting her on a path to become one of today's greatest writers with songs you know and love such as "Timber," by Kesha and Pit Bull, Charlie Puth's "River", and "California King Bed" performed by Rhianna. With Renea's own album Coloured, we get to truly hear her voice as she tells her own story.
Renea describes her new album as, "a big gumbo of everything that's happening in my life," and explains it was created when she spent a few months in Nashville in 2016 with her friend and colleague Brett James. While in Nashville, she attended a performance of the Grand Ole Opry, discovering there were only two photos of black artists on display backstage—Chuck Berry and Darius Rucker. Taking this as a challenge, Renea was inspired to create Coloured, a very unique album with a style all its own she calls "country soul," seamlessly combining a classic Nashville sound with R&B and hip hop in a manner she describes as "unapologetically black."
Coloured begins with the song, "Family Tree." Opening up with a guitar progression that is just so stereotypically country it sounds like you could be listening to a Dolly Parton album, Renea enters and quickly shows her versatility as vocalist. Though she maintains a country "twang" throughout, it doesn't take long for her to knock you back with her robustly gritty voice, showcasing vocal prowess and control reminiscent of powerhouses like Etta James.
Throughout the remainder of the album you can hear other spectacular tracks like, "Gentle Hands," a fun upbeat song with a driving trap beat, followed by the gorgeous track, "Heavenly," where Renea plays more to her R&B sensibility. She actually brings these songs together in one storytelling music video: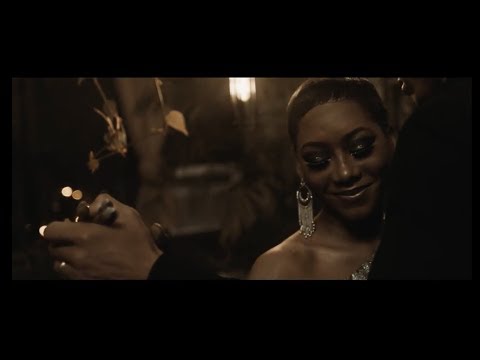 With songs like "You Shaped Box," "If I Ever Loved You," and "Different Color," Renea incorporates a reggae feel, blurring the line between genres as she tells stories of love, not only love of family or a significant other, but love of oneself.
Having made such a name for herself as a songwriter, Priscilla Renea is clearly just gearing up to shock the world with her own vocal talents, and Coloured is only the beginning.
Reviewed by Jared Griffin