Title: Monistic Theory
Artist: Joe Driscoll & Sekou Kouyate
Label: Cumbancha
Formats: CD, MP3
Release date: May 13, 2016
Joe Driscoll has become famous over the past decade because of his blend of funk, folk, and hip hop music. In 2010, he met and formed a friendship with Guinean kora player Sekou Kouyate, which led to the release of their debut album, Faya, in 2014. On their second album, Monistic Theory, Driscoll and Kouyate continue to create a unique brand of music that innovatively combines their styles and displays the duos' songwriting skills and lyricism.
Monistic Theory features a mixture of instrumental tracks with sung and rapped songs. The opening track, "Tamala," blends gentle guitar and kora with the voice of Oren Lyons, a Native American author and activist. Her words are few but poetic, as she muses, "Water is life, water is the foundation of life."
Songs such as "Tokira" echo this softer side of the two musicians. Composed by Kouyate, the bass (by John Railton) and percussion (by Jimbo Breen) set a solid beat that allows his impeccable kora skills to shine. Driscoll's lyrics are introspective and calm, reflecting on what his 10-year-old self would think about where he has ended up in life: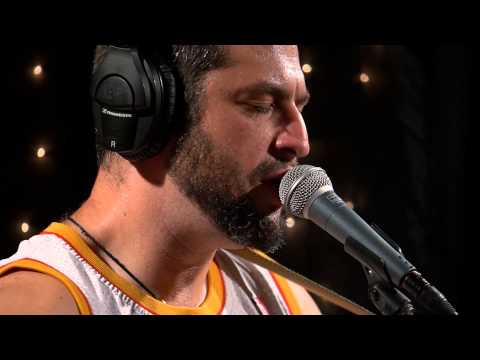 Kouyate's and Driscoll's rapping skills are most evident in the title track "Monistic Theory," an uplifting song urging today's younger generation to stay positive despite the world's problems that concludes with the sung chorus: "Hey, you got to believe in you and what you know is true." Songs such as "Rising Ride" and "Wama" echo these hip hop influences.
Many songs, including "Badiya" and "Barra," feature Kouyate singing in his native language, which adds another element of world music to the mix. They transition to funk in the final track, a cover of Stevie Wonder's "Master Blaster." Here the groove has a reggae feel, and the energized performance was drawn from a live concert recorded in Syracuse, New York.
Though there are many genres that play into Joe Driscoll and Sekou Kouyate's Monistic Theory, all of the songs share a common message of maintaining hope and perseverance despite the many problems people face throughout the world.
Reviewed by Anna Polovick