Album: Bloodlust
Artist:  Body Count
Label: Century Media
Release date: March 31, 2017
Formats: CD, Vinyl, MP3
Anytime Ice-T is involved with an album, you can bet it's going to make musical headlines. Bloodlust, the newest offering from the metal band Body Count, definitely does that and then some. The first single, "No Lives Matter," generated attention for the title alone after its pre-album release on February 17th, but combined with front man Ice-T's reputation for political music, the song literally explodes in all directions at once. Will Putney, the producer for the band's 2014 release Manslaughter, returns to assist with this project. Commenting on the album title, Ice T explains, "Bloodlust is part of the human makeup…but we know there are consequences." Never ones to shy away from presenting what they feel are facts, Ice-T and Body Count have been offering their commentary on modern society via the platform of heavy metal since the early 1990s.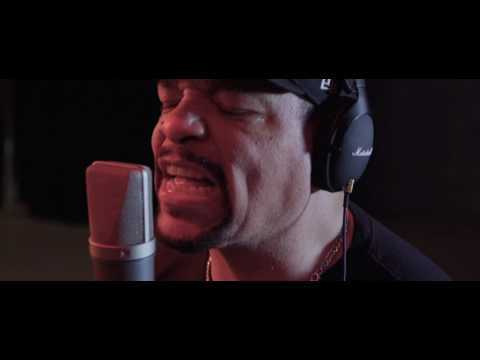 Much like their previous works, Body Count provides its fan base with a solid dose of the rock sound, complete with driving beats comprised of thick bass, percussion cadences and vigorous vocals. Each track offers unique juxtaposing surprises—from the abrupt silences within "Black Hoodie" to Ice-T's explanation for the album at the front of "Raining In Blood/Postmortem 2017." If you recognize sounds reminiscent of the '80s band Slayer, then you know your metal. The single "All Love is Lost" features Max Cavalera, a Brazilian singer and songwriter who has worked with Tom Araya of Slasher on past Soulfly collections. Dave Mustaine, thrash metalist currently leading Megadeath in addition to claiming status as original lead guitarist for Metallica, lends his seriously sick talents to the first song, "Civil War." Rounding out the featured spots is Lamb of God's D. Randall Blythe, adding a hardcore punk backdrop to Bloodlust's "Walk With Me."
Is Bloodlust an album that should be part of everyone's collection? It depends on one's musical taste, but it should be on everyone's radar due to its social commentary. Pushing past the hype, the dark sounds and the seemingly endless abyss of emotion reveals a gritty, unflinching stare into the world we all know exists; one few of us are brave enough to address in such a public manner. Offering no real solutions but a few explanations of why it is what it is, Ice T and his band accomplish what they do best—forcing us to confront the monster from under the bed, in the hope we can all better understand exactly how to defeat it.
Reviewed by Amy Aiyegbusi