Title: The Final Tour (Bootleg Series, Vol. 6)
Artist: Miles Davis & John Coltrane
Label: Sony Legacy
Formats: CD, Digital
Release date: March 23, 2018
Other reviewers have covered in great deal various levels of speculation about how much John Coltrane did not want to be touring Europe with Miles Davis in the spring of 1960, so this review will mostly stick to the music at hand.
No matter how much or how little Coltrane wanted to be playing that music with that band in those places, he showed up and PLAYED. And played, and played; blowing wild honking runs, "sheets of sound" as his style of the time was described, for many minutes at a time. In 1960, this was something new, and the audience in Paris on March 21st of that year was not entirely amused. The Paris concert covers the first and most of the second CDs in this 4-CD set, The Final Tour. Whistles and jeers can be heard from the audience during some of Coltrane's playing, whereas the more traditional piano solos from Wynton Kelly garner warm applause.
Aside from both shows played at the Olympia in Paris, The Final Tour includes a short set from the Tivolis Koncertsal in Copenhagen, Denmark from March 24 and the two March 22 shows at the Konserhuset in Stockholm, Sweden. At the Scandinavian shows, Coltrane is a bit more concise but no less fierce.
The main dynamic on this tour, as described in Ashley Kahn's liner notes, was a divergence of musical style which inevitably broke up the band Davis had put together to record the classic Kind of Blue album. Alto sax man Cannonball Adderley was already out on his own, about to be become very popular as he moved toward soul-jazz with his group. Coltrane had just recorded Giant Steps, which would go on to become a classic, but at the time was new, different and not fully accepted by jazz fans. According to various accounts, Davis was booked on an all-star tour of Europe arranged by impresario Norman Granz, and convinced Coltrane to come along for one last tour. Coltrane, who may have been suffering from dental problems and wanted to focus on his own music, reluctantly agreed to play one more round of concerts with the man who had plucked him from a B-list career and brought him into the spotlight (including connecting Coltrane with Davis's lawyer and manager, who were subsequently able to get Coltrane signed to a deal with high-profile Atlantic Records after his contract with tiny Prestige ran out).
But Coltrane wasn't interested in playing the same old tunes the same old way. He was exploring new ideas and new sounds, and was working out how to produce as notes on his saxophone what he was hearing in his head. He explains this to Swedish radio interviewer Carl-Erik Lindgren in the last cut on Disc 4 (a fine addition by Sony Legacy, which puts Coltrane's mood and playing on this tour in contemporary first-person perspective).
The end result is a bit of a conundrum for a reviewer. This is four discs of live performances aimed more inward among the players than outward toward an audience. Hardcore Coltrane and Davis fans are going to eat it up, but it may be too much navel-gazing for other jazz fans. The rhythm section of Kelly, Paul Chambers on bass and Jimmy Cobb on drums more than hold their own and hold it together, even during Coltrane's most intense note-eruptions. When given some space to solo, the rhythm section members are uniformly fantastic. But the fact remains, there are minutes upon minutes of Coltrane work-shopping various sounds and note combinations, with Davis off-stage and not involved. This may be as tiresome to a modern-day jazz fan as it was to at least some audience members in Paris.
As for Davis's playing, at times (especially in Stockholm) he is several degrees too laid back and cool. He's seemingly unwilling sometimes to blow hard enough to produce viable and in-tune trumpet notes.
If you're a fan of Kind of Blue, try on for size the following version of "So What." If this way of playing the song suits you, then you'll like the rest of the album. If it's too fast, too drawn out and not cleanly enough played, it's typical of these concerts and this particular group of performances won't be to your liking.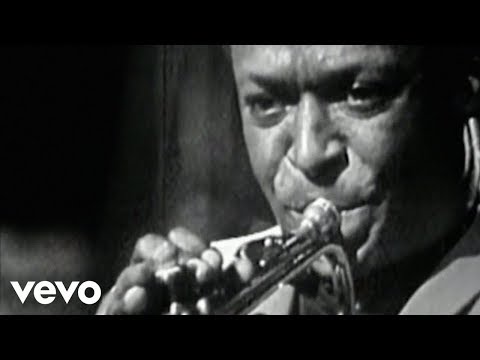 Criticism circa 2018, or 1960, be damned. It didn't matter in the long run. The tour made Davis an international star and he toured Europe as a headliner after that. As for Coltrane, he went on to much bigger things too. The kind of "un-pretty" note-heavy percussive solos he was sending out into the European nights on that tour became the foundation of a new style—free-jazz—and Coltrane continued to innovate and follow his unique muse where it led him until his premature death.
Reviewed by Tom Fine