Title: The Columbia Years, 1968-69
Artist: Betty Davis
Label: Light In the Attic Records
Formats: CD, MP3, LP
Release date: June 30, 2016
For most of this somewhat disjointed album, soul singer Betty Mabry Davis, profiled here in a Blackgrooves review of her early 1970's output, is heard taking first cuts at songs for a never-completed album co-produced by her then-husband Miles Davis.
The two 1969 sessions at Columbia Records' 52nd Street, NYC Studio produced no actual master takes for a commercial release, and indeed don't amount to enough time for a CD release. So, Light In the Attic, the Seattle reissue label that has brought Davis's four later albums back into print for a new generation of funk fans, filled out this barrel-bottom compilation with out-takes and a single A side from Mabry's earlier session at Columbia's Hollywood studio. That session, produced by her then-boyfriend Hugh Masekela, resulted in one single, which didn't chart and faded into obscurity.
Davis got another try at the music business when she relocated to NYC, fell in with Jimi Hendrix's and Sly Stone's entourages (and in fact wrote music for Stone, and later for The Crusaders), and caught the eye of Miles Davis. Betty and Miles Davis were married for one turbulent year, but she helped effect a major change in the jazz icon's music, by introducing him to Hendrix's blues-rock and Stone's hard-funk, among other "younger" music styles percolating around New York and California in the late '60s. Miles' reaction was to scrap traditional jazz and move into a new electrified, rock-influenced direction that came to be called "fusion jazz." Miles' most well-known achievement in this style was the album Bitches Brew, the title of which was suggested by Betty Davis. To be fair, Miles evolved his style throughout the "electric period," and the fantastic album In A Silent Way pre-dated Bitches Brew, so the Betty Davis "influence-creation" story is probably somewhat overblown. But her influence on Miles was no doubt strong, as he admitted in his autobiography.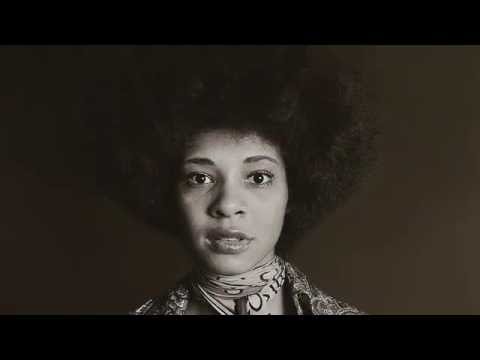 Turning back to this new-old CD, Light In the Attic has re-explored the circumstances of the single musical collaboration between Betty and Miles Davis, during the time of their brief marriage. The booklet well documents the sessions, and includes interviews with Davis, Masekela and bassist Harvey Brooks. Also shown are reproductions of Columbia internal memos showing Miles Davis's producer, Teo Macero, who co-produced the Betty Davis sessions, urging other executives to renew Betty's contract. Columbia never did re-sign her, and thus the album was never completed.
Net-net, the New York sessions are rough and incomplete, but the makings of an album were emerging. Betty Davis was backed by Hendrix's drummer and bassist, Mitch Mitchell and Billy Cox, along with a host of jazz greats who were in the Miles Davis orbit: Herbie Hancock, John McLaughlin, Wayne Shorter, Larry Young, and Brooks. The playing on the four songs that survive in complete takes from the New York sessions is at the level of these musicians, in other words excellent, when they can find a groove. Then there's the issue of Betty Davis's voice getting in that groove. When it happens, more in some songs than others, it's clear that this group could have made a very interesting funk-jazz album. The problem is, there wasn't enough time to get locked in all the time, get enough songs completed, and otherwise polish and finish a commercial album.
As for the Hollywood session, we hear on this album the A side of Mabry's one Columbia single, "Live, Love, Learn," a somewhat sappy pop-soul ballad that didn't click with an audience. The better stuff out of Hollywood is the previously-unreleased material: an alternate take of the single's B side, "It's My Life" (with a killer Masekela horn arrangement), and the straight-ahead Motown-esque "My Soul Is Tired."
This album ties up some loose ends with Light In The Attic's Betty Davis project, but it's probably not worth the casual fan's time or money. The New York material was not released because it was not finished. The Hollywood material is of a failed attempt at a breakthrough, but "It's My Life" is a neat late-1960s soul-pop scorcher (why wasn't it the A side of the single?). Betty Davis's best music came later.
Reviewed by Tom Fine