Title: Go Tell It On the Mountain (expanded ed.)
Artist: The Blind Boys of Alabama
Label: Omnivore Recordings
Formats: CD, MP3
Release date: November 4, 2016
The Blind Boys of Alabama's Go Tell It on the Mountain is a mix of traditional Christmas songs and hymns that earned the group their third Grammy Award in 2003. Just in time for this holiday season, Omnivore Recordings released an expanded edition of the album that includes a new essay by writer Davin Seay (co-author of memoirs by Al Green and Snoop Dogg) and two bonus tracks: live versions of "Go Tell It On the Mountain" and "Amazing Grace," which can be seen below: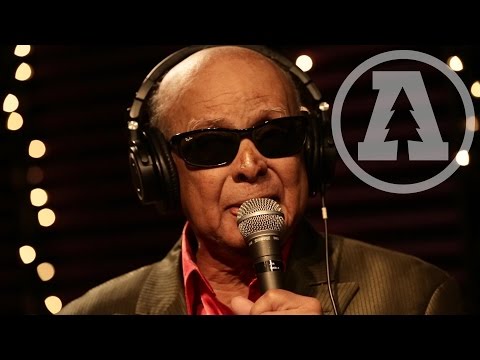 The album features a multitude of musical stars including Mavis Staples, Michael Franti, and even George Clinton on an arrangement of "Away in A Manger." Energy-filled tracks such as "Last Month of the Year" are balanced with tranquil tracks such as their a capella version of "Joy to the World" featuring NOLA R&B singer Aaron Neville. With this star-studded cast and a ton of holiday cheer, Go Tell It On the Mountain is sure to brighten your December.

Title: Atom Bomb (expanded ed.)
Artist: The Blind Boys of Alabama
Label: Omnivore Recordings
Formats: CD, MP3
Release date: November 4, 2016
Omnivore has also released an expanded edition of The Blind Boys' 2005 album Atom Bomb, featuring gospel standards such as "Faith and Grace" along with more contemporary songs like their cover of Norman Greenbaum's "Spirit in the Sky."  The expanded edition features instrumental versions of seven songs plus a new essay from Seay.
Any Blind Boys of Alabama fan will enjoy the new insights and commentary offered in Seay's essays and the additional versions of their classic hits.
Reviewed by Anna Polovick