Title: Sunkissed
Artist: Ashleigh Smith
Label: Concord Records
Formats: CD, MP3
Release date: August 19, 2016
Ashleigh Smith's debut album on Concord is collection of upbeat and bright songs of love and encouragement warmly reflective of the album title, Sunkissed. The track-list contains cover renditions of recognizable tunes and original music by Ashleigh and her band members, Nigel Rivers and Joel Cross, whom she met while studying jazz at the University of North Texas. The recordings include jazz arrangements with a full band, brass section, and string ensemble to support Ashleigh's harmonious vocals.
The bossa nova beat of "Best Friends" introduces the album with a bittersweet plea to heal from the pain of a lost friendship. With Joel Cross's acoustic guitar taking the lead followed by piano, brass, and a chorus building up into a key change, the song is hardly gloomy as the lyrical theme may imply: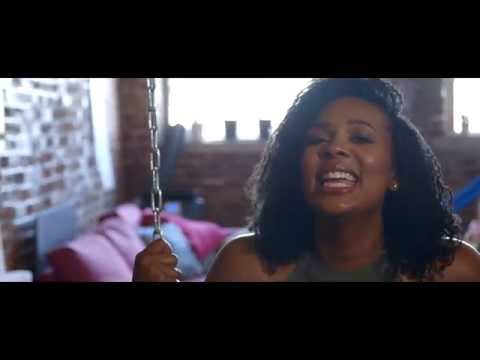 "The World is Calling," written by Smith and Rivers, showcases her confidence and creativity as a jazz vocalist, while "Sunkissed," co-written by Smith, Rivers, Keitie Young, and Nadia Washington, expresses encouragement to embrace one's inner and outer beauty:
Don't you let it go,
Mocha skin so brown,
Don't you drop your crown,
Hold your light keep shining now,
Baby can't you see?
You're my little brown skin queen.
Smith and her sister, Lauren Smith, together wrote the lyrics of "Into the Blue," a love song that grapples with the complexity of emotions following the loss of a relationship. "Brokenhearted Girl" follows, a song about lost romance and emotional maturity with a melody similar to the children's song "Mary Had a Little Lamb." Each original piece reflects artists who have influenced Smith's music—from Stevie Wonder, Prince, and Bill Withers to Sting. "Beautiful and True" is the only song that was written for Smith to perform by her former teacher, Rosanna Eckert. Her interpretation is as intense as it is gentle, with a dynamic orchestration encapsulating the climactic near-conclusion of the album.
The various cover songs emphasize the album's themes of wonder and imagination. From the Beatles classic "Blackbird" to "Pure Imagination," made famous by the film Willy Wonka and the Chocolate Factory, Smith experiments with the original musicality of these songs. Utilizing jazz instrumentation and dreamy vocal harmonies, she creates a truly haunting sound. "Love is You," originally by Chrisette Michele, and "Sara Smile" by Hall and Oates similarly inspire a sense of familiarity, both complementing and completing Smith's showcase of talent.
Reviewed by Jennie Williams