Title: MartyrLoserKing
Artist: Saul Williams
Label: Fader
Release Date: January 29, 2015
Format: CD, LP, MP3
On January 29, poet and performer Saul Williams released what will likely be one of the most challenging records of 2016.  Williams is as much a literary figure as a musical one, and MartyrLoserKing is as novelistic as it is musical, following the inner life of a hacker living in Burundi, who's screenname "MartyrLoserKing" is the source of the album's title.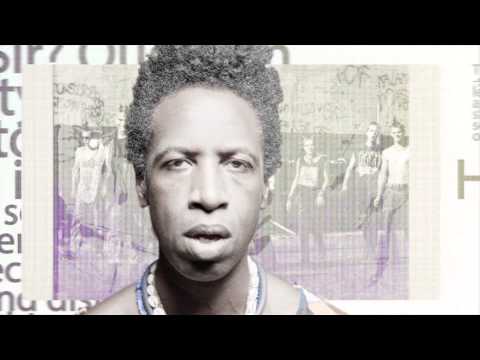 Unlike many "socially conscious" musicians that end up doing what is essentially the musical equivalent of "slacktivism," Williams uses this album as a place to paint a complex and ambivalent picture of the current state of the world. He addresses the prevalence of uninformed fear on "Down For Some Ignorance," the potential for internet-spread misinformation on the song's musical and thematic sibling "Roach Eggs," while expanding to more explicitly political issues including police brutality and systemic racism. Williams, an American expat, writes about the world as a terrifying postmodern dystopia, perhaps nowhere more evocatively than on "All Coltrane Solos at Once."
The musical soundscapes match this lyrical bleakness, with drum machines that sound far away and collages of electronic bleeps and samples that are alternately disorienting and threatening.  All of this leads to the tremendous effect of MartyrLoserKing, which suggests that any remedy to the myriad problems facing humanity must necessarily start with people developing their individual, social and political consciousness.
Reviewed by Matthew Alley