Title: Nat "King" Cole & Me
Artist: Gregory Porter
Label: Blue Note
Formats: CD, LP, MP3, Deluxe ed.
Date: October 27, 2017
Born and raised in Sacramento, California, Gregory Porter is undoubtedly a jazz legend. He captured audiences with his enchanting baritone voice the moment he stepped on the scene, receiving a Grammy nomination for his debut album Water (2010), and wining the Grammy Award for Best Jazz Vocal Album with Liquid Spirit (2013) and last year's Take Me To The Alley. Now, as he teams up with 6-time Grammy award winning arranger Vince Mendoza as well as the London Studio Orchestra, Porter will sends chills down your spine and possibly bring a tear to your eye with his new album Nat "King" Cole & Me.
This album is meant to be a tribute to his idol, the legendary Nat King Cole, whose influence on Porter began at a very early age. In a recent interview, Porter recalls writing a song and playing it for his mother. Upon listening to young Gregory she exclaimed, "Boy you sound like Nat King Cole." This sparked Porter's lifelong love for Nat and his music. Porter also explained that his father was never in his life and Cole's music seemed to fill a type of void in him, stating "They were coming out of the speakers like Nat was singing those words just to me. I would listen to his albums and imagine that Nat was my father."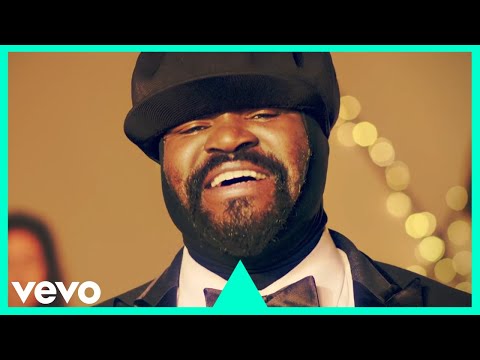 The material in the album consists of gorgeous orchestral arrangements of songs made famous by Nat King Cole, one of the first being "Nature Boy." Porter's rich tone on this song is hauntingly beautiful as he treats the melody and the text in ways clearly influenced by Cole yet still maintaining his own individuality. As the album continues we are met with even more phenomenal arrangements like "Miss Otis Regrets," with a bombastic introduction that swiftly drops as Porter enters with the lyric. But one of the best moments happens towards the end of the album as Porter sings the standard tune "For All We Know." His tender delivery of this song is amazing in how he treats the lyric and occasionally embellishes the melody, showcasing excellent control.
With other classic tunes like "L-O-V-E," "Sweet Lorraine" (on the 15 track deluxe edition) and "The Christmas Song," Nat "King" Cole & Me is absolutely astonishing. With a rich and soulful sound, no one could do more justice to the memory and legacy of Nat King Cole than Gregory Porter.
Reviewed by Jared Griffin