Title: Brick Body Kids Still Daydream
Artist: Open Mike Eagle
Label: Mellow Music Group
Formats:  CD, MP3, Vinyl
Release date: September 15, 2017
Urbanity has helped mold the creativity of hip hop artists in some form or the other, and thus forms the foundation of this genre. Open Mike Eagle is no exception, and his most current album, Brick Body Kids Still Daydream, demonstrates just that. The collection is a tribute to Chicago's former South Side housing project, Robert Taylor Homes, where the young Eagle resided with family members during much of his formative years. Through his concept art, OME humanizes the forgotten ones of this former space, lending credence to their dreams of a better world for all.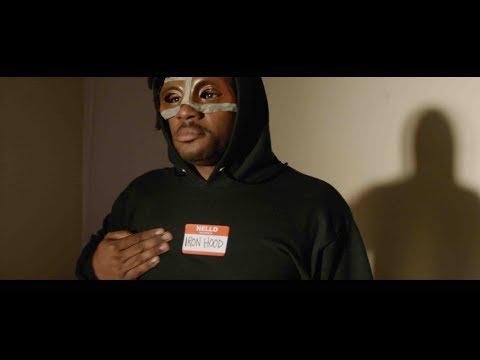 "Legendary Iron Hood," the opening track, is a smoothly-spun tale of optimism in the face of adversity. OME's laid-back delivery and beat reminds one of a lazy walk with one eye in the clouds and one on the road ahead. An obvious downtempo influence dominates the second tune, "(How could anybody) Feel at Home," and its lyrics of "We live in a space that should have never existed, we're used to the taste of a human in space…It smells like if you imagined you boiled a rose and the oven is on and the coil's exposed" deposits you right into an imagined project via sight, taste and smell.  Nerdcore rapper Sammus displays her lyrical skills on "Hymnal," and Has-Lo clips in on a later track, "95 Radios." The apex of the collection, undisputedly, is "Brick Body Complex," in which OME bares his narrative and his soul without pretention. But it's the last offering, "My Auntie's Building," that forces attention by way of poignant activist lines such as: "They say America fights fair, but they won't demolish your timeshare; blew up my Auntie's building, put out her great-grandchildren."
Lyrical and mystical, pensive yet precise. OME tears it down to the ground with his remembrance of lives lost under the rubble and dust of project demolition. As the title succinctly states, brick body kids still daydream. It's up to us to make sure we give them something positive to dream about.
Reviewed by Amy Aiyegbusi