Title: Ctrl
Artist: SZA
Label: Top Dawg Entertainment/RCA
Formats: CD, MP3
Release date: June 9, 2017
When RZA, leader of the iconic east coast group Wu-Tang Clan, endorses an upcoming album, rap fans from all directions are bound to take notice. On May 24, SZA found herself in the driver's seat of anticipation alley when her album announcement date dropped in the form of a voiceover message overlaid onto SZA visuals via Top Dawg #TDE's Twitter. Fans of the New Jersey singer responded to Ctrl with unbridled respect, resulting in a #3 spot on Billboard 200 Chart a mere 10 days after its June 9th release. Signed to Top Dawg Entertainment in 2013, Ctrl is SZA's debut studio album featuring fellow Top Dawg artists Kendrick Lamaar and Isaiah Rashad in addition to The Y's James Fauntleroy. Classed as an R&B and Neo Soul artist, SZA continues to dominate, garnering to date over 49 million album streams and more than 24 thousand CD purchases.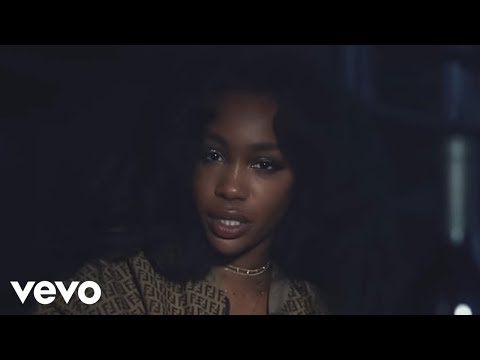 Bringing her own style of bluesy vocals to the table, SZA both croons and rasps out her heart-felt regret of long-gone-wrong in almost every song on the album. The collection's opening track, "Supermodel," models to the letter the back-and-forth emotions of a recent breakup, alternatively threatening revenge—"I've been secretly banging your homeboy"—while pleadingly begging for another chance—"I could be your supermodel if you believe, if you see it in me."
Travis Scott picks up the story with his opening lines on "Love Galore," seducing with his mellow "I need, I need" that almost has us believing things will work out as SZA answers with "Long as we got, Love, Love, Love." But as the track unfolds, the relationship portrayed unravels to a thin, forgotten thread. "Doves in the Wind" showcases SZA's vocal expertise as she melodically jumps from note to note to effortless ease, finding her own voice of self-empowerment and determination within the "sorry about your luck" lyricism.
While the rest of the album features many moments where SZA's dreamy voice soothes regardless of the song pockets of regret, two solo tracks—"Drew Barrymore" and "20 Something" —provide a deep, introspective look into the mind of someone who's not only wondering what went wrong, but also what can still go right. The tempos are winding, the poetics are heart-rending, and the reminiscence lingers long after SZA's voice drifts off with the final notes.
Ctrl does exactly what RZA promises—drama is cut loose and karma is claimed—resulting in the utmost respect for SZA's control of what promises to be a long career to come.
Reviewed by Amy Aiyegbusi