Title: In the Orbit of Ra
Artist: Sun Ra and His Arkestra
Label: Strut Records
Release Date: September 22, 2014
In honor of the 100th anniversary of avant-garde jazz man Sun Ra's arrival on planet Earth, longtime member of the Sun Ra Arkestra, Marshall Allen (who has led the Arkestra since Sun Ra's death in 1993), has compiled highlights from Ra's illustrious career. This collection is an essential release that may serve as an introduction to the large body of recordings that features Sun Ra and his Arkestra's landmark work.  Sun Ra is likely still one of the most controversial and misunderstood figures in modern jazz, even 21 years after his death.  Unfortunately the work of Sun Ra is too often presented as a strange one-off that could have only happened in the particular climate of the 1960s jazz world or as a footnote in jazz history textbooks.  In fact, Sun Ra and the various incarnations of his group over the years were collectives of creative and innovative musicians who were capable of an incredible stylistic range.
Allen's selections for this 2-disc set (all fully restored from the original master takes) showcase this band's versatility and serve as a testament to Sun Ra's genius.  Capturing material from various phases in Ra's career, this set includes numbers from his early big band style on tracks such as "The Lady With the Golden Stockings (A.K.A. 'The Golden Lady')."  The listener is able to track shifts in Ra's style as the ever-revolving roster of personnel moved through the band—"Plutonian Nights" (see video below) is the stuff of 1960s noir cinema soundtracks, and "Rocket Number Nine Take Off for the Planet Venus" showcases the group's ability to still swing hard while transitioning into a more experimental approach.  The sing-songy "Have You Heard the Latest News From Neptune" solidifies the marriage of spacey sounds and themes that this group is most famous for, and "Ancient Aleotheopia" showcases Ra's prodigious ability as an arranger for a large band.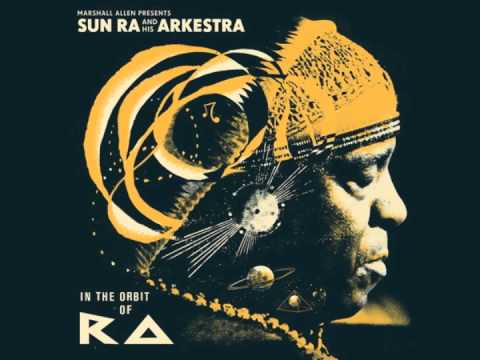 This collection is essential listening for any fans of avant-garde jazz, and might perhaps be the best way for the uninitiated to discover Sun Ra's revolutionary approach to jazz composition and improvisation.  It paints a fuller portrait of the artist than he is usually afforded, containing selections that showcase Ra's composition, arrangement, keyboard playing, and particular brand of intergalactic weirdness.  This collection is an excellent primer for those new to the orbit of Ra.
Reviewed by Matthew Alley