Title: Freedom
Artist: Soweto Gospel Choir
Label: Shanachie
Formats: CD, Digital
Release Date: September 14, 2018
Described as "meticulous and unstoppable… spirited and secular" by the New York Times, the Soweto Gospel Choir is back with their sixth Shanachie Entertainment album, Freedom. Fittingly, this collection of freedom songs from the Grammy Award and Emmy winning group marks the 100th anniversary of Nelson Mandela's birth, a figure who signified love, peace, and strength and who has been an inspiration to the choir.
Freedom is a collection of twelve songs sung in six of South Africa's eleven official languages in addition to English. The album's first single, "Umbombela" meaning "train song," addresses the hardships of Black apartheid-era South Africans who were forced to travel long distances as migrant workers. Another track identified as a spiritual medley combines the gospel songs "Jesus on the Mainline," "This Joy That I Have," and "When the Saints Go Marching In" with "Kuzohlatshelelwa," popularized by Ladysmith Black Mambazo. Leonard Cohen's "Hallelujah" is another moving song on the album, featuring multiple soloists. Other tracks represent freedom songs from around the African continent in addition to the choir's home country of South Africa. Despite the heavy nature of the topics, Soweto Gospel Choir performs in the joyous, exhilarating, and inspiring way that for which they're known.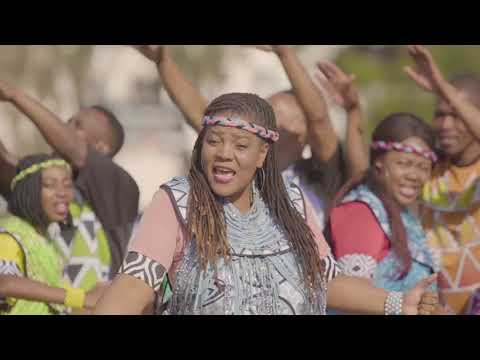 There is no question that Soweto Gospel Choir has succeeded in the music world—from impressive accolades to star-studded performances—but one of its greatest achievements lies in its contribution to Nikosi's Haven Vukani, a charity which assists South African victims of AIDS and their families. To date, the choir has raised $1,500,000 for the charity and will continue to raise money during its ongoing North American tour of over 50 cities.
Reviewed by Chloe McCormick