Title: There Is Only Now
Artist: Souls of Mischief
Label: Linear Labs

Formats: CD, LP, MP3
Release date: August 19, 2014
Souls of Mischief are a legend in the hip-hop world, consisting of emcees A-Plus, Opio, Phesto, and Tajai. Six years since their last full-length album was released, There Is Only Now stays true to their '90s Oakland roots while weaving an intricate story occurring in the present day. They are joined by an all-star cast, including producer Adrian Younge, narrator Ali Shaheed Muhammad (best known as a member of A Tribe Called Quest), and guests such as Busta Rhymes and Snoop Dogg. "Cast" is definitely the right word for this album, which requires undivided attention in order to understand the story of a near-fatal shooting and the spiral of events that follow the accident.
The storytelling nature of Souls of Mischief is reminiscent of old school DJ Jazzy Jeff & the Fresh Prince and modern day Childish Gambino or Kendrick Lamar. Though a few melodies are interwoven, the focus remains on the rapping rather than any catchy choruses. This emphasizes the narrative, which brings up tough topics ranging from mindless violence to drug abuse. Like any good story, there is pain and loss, villains and romance, and a thought-provoking ending.
The title track, "There Is Only Now," features Snoop Dogg and is the romantic core of the story, speaking of a young couple overcoming adversity and being so focused on each other that they only see the present. Though lyrics such as "It takes for something that no one can sever/and I'll do anything to see that we always together" may come off as cheesy, in an album full of trials and pain, such as in "Time Stopped" and "Panic Struck," this song is refreshingly positive and sincere: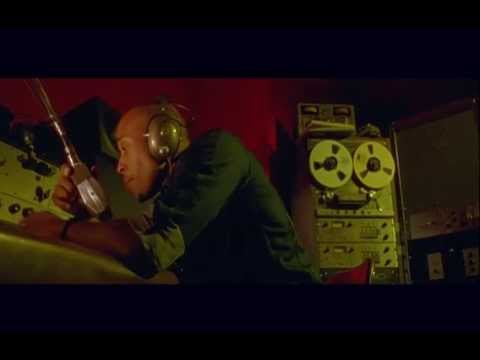 Though 19 tracks, each is fairly short, and there are often spoken interludes which make the album flow nicely. If you're looking for a catchy song or two, this album isn't for you. The story is complex, and taken out of context the tracks don't have the same meaning or coherence. That being said, listening all the way through displays the genius of Souls of Mischief and Adrian Younge. The detailed lyrics create a fascinating tale that you won't want to stop listening to, more akin to long-form poetry, with reoccurring motifs such as the black truck. There Is Only Now is a refreshing album heralding back to the style of 1990's storytelling hip-hop, though as the title suggests, it doesn't aim to glorify the past but looks forward to a new future.
Reviewed by Anna Polovick