This grab-bag of blues albums, all issued in 2012, paint a good picture of the genre today.  There are competing trends: the onward march of electric blues, sometimes tending toward a slick sound close to modern R&B or electrified gospel; and a blues-centric version of the current "roots" fad, acoustic-centered music that draws more from the 1930s than the 1950s.
Title: Shame the Devil
Artist: Harrison Kennedy
Label: Electro-Fi Records
Catalog no.: 3428
Formats: CD, MP3
Release date: 2012 (2011 Canada)
Harrison Kennedy's Shame the Devil sits in the middle of these two streams.  The singer and multi-instrumentalist, from Detroit, is equally comfortable with songs like "Hound and the Rabbit," which could come right off a 1932 Paramount 78 (instrumentation: accordion, banjo, bones, acoustic guitar), and "Snakes Lie," which is a straight-forward semi-electrified blues (the guitar is acoustic, and Kennedy doesn't amplify his harmonica).  Kennedy's song writing is clever and he and his band are very good musicians, so this album does well with repeated listening, something new pops out each time. All the more impressive, the album was recorded over 4 days in mid-2011, and much of the playing clearly took place together, boding well for those wishing to catch Kennedy and his band live.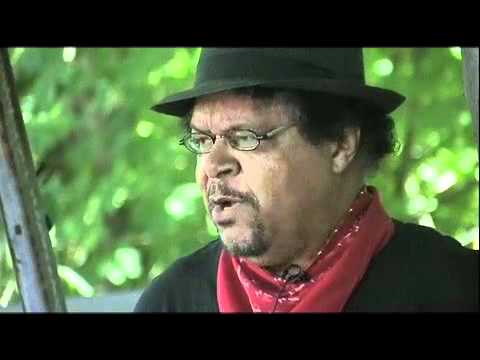 Title: Close to the Bone
Artists: Smokin' Joe Kubek and Bnois King
Label: Delta Groove Music Inc.
Catalog no.: DGPCD 155
Formats: CD, MP3
Release date: September 18, 2012
Smokin' Joe Kubek has in the past been associated with the most heavy of electric blues. He came up in a time of loud, somewhat plodding blues from fellow Texans Johnny Winter and Stevie Ray Vaughn, guys who were more about guitar pyrotechnics than the traditional blues elements and themes. But, since pairing with Bnois King, Kubek has moved toward the "roots" stream, and Close to the Bone finds the two veterans completely "unplugged" (this is clearly considered a selling point, it's printed right on the front cover of the CD). The interesting production, by Delta Groove president Randy Chortkoff, features Kubek's guitar in the left channel, King in the right, King's vocals in the center, and a variety of guests filling in the sound spaces around them. One of the better combos is putting Kirk Fletcher's snappy acoustic guitar solos in the center. Another neat trick is stacking up three harmonica players― Bob Corritore in the right channel, producer Chortkoff in the left and Pieter "Big Pete" van der Pluijm in the center―on "Keep Her Around."  Net-net, the guys keep it varied and interesting, so the album justifies its hour length. Further kudos to Chortkoff for avoiding the temptation to over-compress things; the album has nice dynamics and that makes it more dramatic and interesting.
Following is a recent clip of the duo performing an acoustic set interspersed with an interview: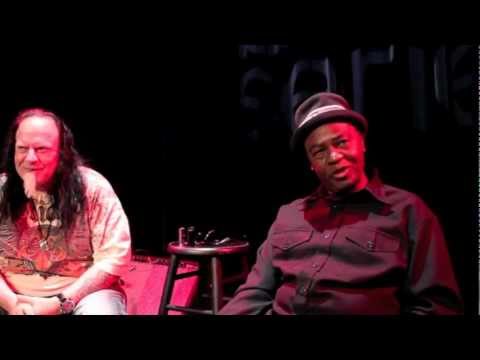 Title: When I Rise
Artist: Reverend KM Williams
Label: Dialtone Records
Catalog no.: DT0022
Formats: CD, MP3
Release date: June 5, 2012
Reverend K M Williams is, in and of himself, a blues irony. Robert Johnson's myth revolves around the devil leading him to blues stardom.  Son House was pulled back and forth between the blues and the church.  Howlin' Wolf's mother considered his choice of the bluesman's life as sinful and never forgave him. So what to make of a man described in the CD liner notes as "a bona fide ordained minister in the Holiness Church" who "has been performing his unique brand of earthy gospel blues" in the Dallas/Ft. Worth area for the past two decades?  Well, the man can play, and his sound harkens back to earlier electric blues. In fact, When I Rise was produced in monophonic sound, as noted in full-sized type on the back of the CD insert. Rev. Williams plays a homemade cigar-box guitar and sings. His bandmates' stage names hint at the humor found throughout his music: Washboard Jackson on drums and washboard, Hash Brown on guitar and harp, and Blue Lisa and Andrea Dawson on background vocals. The Rev. Williams' blues definitely carry gospel themes and songs are paced more like church music than any kind of slower blues.  So Rev. Williams doesn't fit neatly into any category, but he sure can raise the roof and bring down the house.
Following is a live performance of the closing track, "My Lord Knows Just What to Do":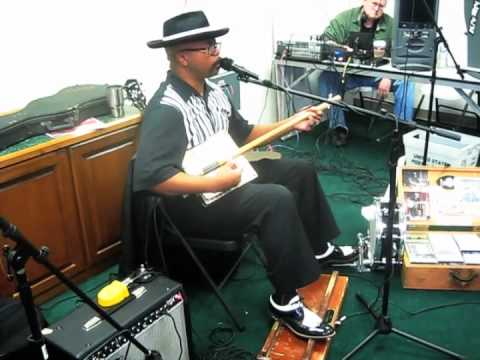 The following trio of Delmark albums encompass more traditional notions of modern-era blues, all electrified and Chicago-style.  This music has evolved since the post-WWII migration of rural black musicians to Chicago's streets and clubs.  Delmark Records has been involved in the Chicago scene since the 1960s, so these albums and artists are latest in a long line.

Title: Cell Phone Man
Artist: Willie Buck
Label: Delmark
Catalog no.: 825
Formats: CD, MP3
Release date:  October 16, 2012
In 2010, Delmark reissued Willie Buck's 30-year-old first album.  Now here's a new album from Buck, Cell Phone Man, recorded over two days last June.  Buck still hones very close to his prime influence, Muddy Waters. The album includes several covers of Waters' tunes, and Buck's originals spring from the same sector of the blues universe.  But, as noted in my review of Buck's first Delmark album, the man plays Muddy's music well, and he's backed up by a solid band. So, while this isn't anything radically new, it's a comfortable rendition of a very fine tradition.

Title: Self Made Man
Artist: Mike Wheeler
Label: Delmark
Catalog no.: 824
Formats: CD, MP3
Release date: October 16, 2012
Mike Wheeler is something new and somewhat different. Wheeler's electric blues is related to the slicker, faster style that was rampant in Chicago in the 1990s, but he's more soulful and concentrates on his lyrics and singing as much as his guitar playing. It's also nice to hear a modern blues keyboard player stick to acoustic piano and Hammond organ sounds, and stay away from cheesy 80s-ish synth fills, which were a plague on too many '90s Chicago blues albums. The album's title track, "Self Made Man," sums up Wheeler's approach―punchy and fast beat, retro-soul elements like a wah-wah pedal on the rhythm guitar, Hammond organ and nice harp runs by Omar Coleman behind Wheeler's vocals. Wheeler's guitar solos are more liquid than blistering, he's nimble but not super-fast, and so he's wise to create the thicker instrumental textures present throughout the album. Self Made Man is a very impressive debut on a national label (Wheeler previously self-produced a CD sold mainly at his live shows).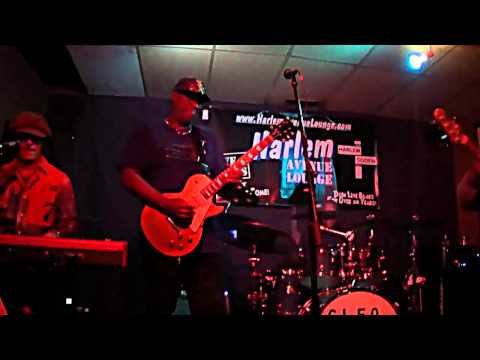 Title: Been There Done That
Artist: Linsey Alexander
Label: Delmark
Catalog no.: 822
Formats: CD, MP3
Release date: July 17, 2012
Linsey Alexander is the most in-the-box Chicago bluesman of this lot.  He's been involved in the local scene, first as a fan and then as a professional bandleader, since the early 1960s. Like Wheeler (who plays guitar on 4 tracks), Alexander's Been There Done That is his first album for Delmark and the first not self-produced and sold only regionally.  Alexander is a mainstay in the tourist-oriented blues clubs in Chicago, and thus his music is the most mainstream of electric blues.  He plays well, befitting a veteran performer, but don't expect to hear sounds you haven't heard plenty of times before.  That said, Alexander is likely very appealing to casual blues fan, his songs (such as "Bad Man") are punchy and there are plenty of nice guitar hooks and clever rhythms.
These six CDs show an impressive depth and variety of current blues, proving the genre is not tired nor out of new sounds and ideas. The "back to the roots" trend is refreshing and is forcing some of the guitar kings to unplug, which will expand their horizons and appeal. There is much to look forward to in 2013.
Reviewed by Tom Fine