In 2011, Shanachie released several albums by some of the gospel industry's leading ladies. These included releases from Kim Burrell, Lashun Pace, and Judith Christie McAllister, all of whom have ties to the Church of God in Christ, Inc. Burrell's project The Love Album was reviewed in the February 2012 edition of Black Grooves. In this review I will take a look at the projects of Pace and McAllister. They each feature different styles of gospel music with McAllister focusing on what has come to be known as praise and worship, while Pace explores contemporary gospel with an emphasis on traditional gospel influences.

Title: Sound the Trumpet
Artist: Judith Christie McAllister
Label: Shanachie
Formats:  CD, MP3
Release date:  August 30, 2011
Throughout her career, McAllister has been celebrated as the premiere African American female voice in praise and worship music, with Shanachie billing her as the "The First Lady" of the genre. While her songs often make use of praise and worship styled phrasing and form (simple verses with repeated choruses), her harmonization, chord progressions, and improvisational technique are distinctly gospel. Her debut album, Send Judah First (2001), established her success with hit songs such as "Oh Give Thanks" and "Like the Dew" that became popular in African American worship settings across the nation. Two projects later she has released Sound the Trumpet, recorded live at Greater Allen AME Cathedral of New York. This album opens with the high energy title track "Sound the Trumpet." McAllister's powerful, punctuating vocals admonishes listeners to move "forward into battle with praise on your lips" and is accompanied by an impressive full-size band performing complex, syncopated rhythms. Following is the official music video:
Sound the Trumpet also includes covers of popular Christian songs and hymns. For example, McAllister offers her rendition of the frequently covered Chris Tomlin song "How Great is Our God." Similarly, she performs a reserved yet highly expressive version of the well-known hymn "Draw Me Nearer" penned by Fanny Crosby. The song "Fire" is the most stylistically divergent piece on this album, featuring Caribbean inspired rhythms and harmonization. It is nonetheless exciting and uplifting as it progresses through several modulations, eventually settling into a "conventional" gospel sound with call and response between McAllister and her backing choir. Through this album, McAllister continues to demonstrate the reasons that her name has become synonymous with praise and worship.
==================================

Title: Reborn
Artist: Lashun Pace
Label:  Shanachie
Formats:  CD, MP3
Release date:  June 28, 2011
Lashun Pace's Reborn was also recorded in a live worship setting at Rehoboth Church of God in Christ in Barnesville, Georgia. However, Pace's project features a different quality of sound which in turn creates an alternate listening experience. If Sound the Trumpet captures a highly produced, contemporary worship music experience, then Reborn captures a sense of "down home" traditional African American worship. It opens with a lengthy narration recounting Pace's musical and personal journey, expressively performed by her sister Lydia Pace. The first single from this album titled "Something to Live For" is an up-tempo praise song reminiscent of the Anointed Pace Sisters sound of the early 1990s. Following is the official music video: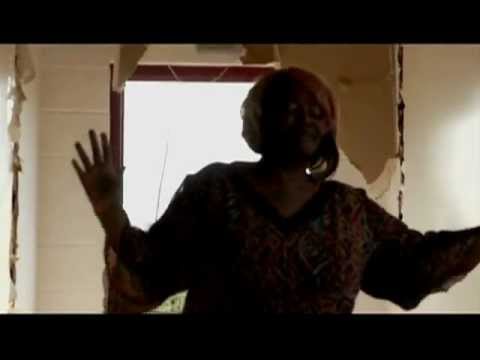 Pace truly shines in the slower ballad "You're So Good" in which she freely improvises, interjecting throaty swells and growls. It is here that her impeccable storytelling abilities and remarkable vocal maneuvers are highlighted. She is joined by her daughter Aarion Rhodes on two selections, "He's Able" and "Lord In You." While she does not possess the depth and color of her mother's voice, her facility with her instrument suggests that she is a rising talent in her own right. On this album, Pace also includes explicitly traditional pieces such as "It's Me Oh Lord." This piece is reflective of a congregational praise song as it features simple, repeated text with sparse instrumentation. While some of the songs on Reborn are not as captivating as others, it is refreshing to witness the return of such a talented artist.
Reviewed by Raynetta Wiggins