Title: Lese Majesty
Artist: Shabazz Palaces
Label: Sub Pop
Formats: CD, 2LP, MP3
Release date: July 29, 2014
Despite the forward-looking modernity implied by the term, Afrofuturism has one foot strongly rooted in the past.  Sun Ra is often cited as the prototypical Afrofuturist, taking the mysticism of ancient Egypt into the outer spaceways through pro-black ideology, imagery, dance, and most importantly, music.  Seattle's Shabazz Palaces, emcee Ishmael Butler and producer Tendai Maraire, present what Afrofuturism means in modern hip hop with their second album for Sub Pop, Lese Majesty.
Their video for "#CAKE" illustrates this perfectly, and one must ask if this is a reflection on a self-indulgent hashtag, or is the song really called "pound cake"?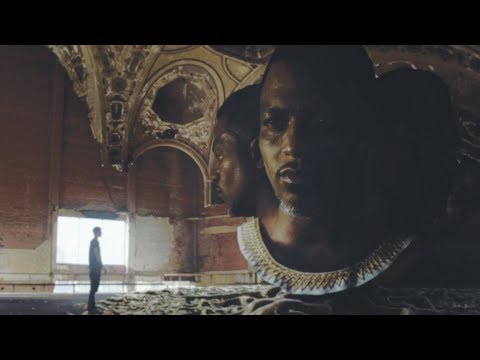 Despite the space-age production and seemingly abstract lyrics, Lese Majesty reveals that it never really strays far from hip hop's lineage through repeated listens.  Ishmael Butler was a member of the seminal trio Digable Planets, who explored Afrocentric themes and mixed samples with live instruments during their brief two album run (particularly on their swan song Blowout Comb) in the early 1990s.  These themes and production aesthetics stayed with Butler into the formation of Shabazz Palaces, particularly molding his vocals as a sonic texture just as much as an outlet for poetry.
Lese Majesty is arranged into 7 suites (although the double LP track listing implies an 8th untitled suite), each of which really showcase Maraire's chops as a producer. The following tracks appear during the first suite, and perhaps harken most back to their debut LP Black Up:
"Forerunner Foray"
"They Come in Gold"
Each suite explores both new lyrical and production ideas that, upon careful listening, quickly become familiar.  Atmospheric synths have been part of rap since the days of Grandmaster Flash; Afrika Bambaataa was creating alien vocal sounds, and both of those were inspired by the likes of George Clinton and Sun Ra.  With Lese Majesty, Shabazz Palaces are carrying on tradition while challenging the sovereign state of rap.
Reviewed by Will Chase