Title: Cosmic Adventure
Artist: Scott Tixier
Label: Sunnyside Records
Formats: CD, MP3
Release Date: September 9, 2016
Cosmic Adventure marks the second album from French jazz violinist Scott Tixier.  Born in France, and trained in both classical and jazz violin, Tixier relocated to New York City in 2008 and has been busy in the jazz scene there every since.  His performance resume is quite diverse, from Stevie Wonder's Songs in the Key of Life Tour to being featured on the soundtrack of the Keanu Reeves film John Wick.  On Cosmic Adventure, Tixier shines not only as performer, but as a composer as well; all of the originals on the album are penned by him, except for "Mr. Tix," a composition by French harmonica player Yvonnick Prene.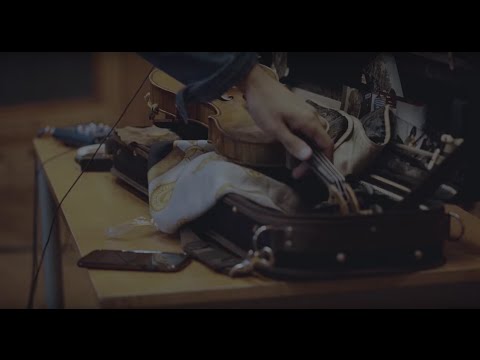 One of the major highlights of the album is the interplay between Tixier and Prene, who has a featured role on the album. The combination of violin and harmonica is initially a somewhat unusual pairing but these two make it work, with one of their best outings being "100,000 Hours."  In the final song, though, it is the interplay between Tixier and tenor saxophonist Chris Potter that shines through, as they beam themselves to Mars at the speed of light.  Energy is great from the other players as well: Justin Brown (drums), Glenn Zaleski (piano), and Luques Curtis (bass).
Influence comes from many places on this album, in particular a heavy Latin influence.  Percussionist Pedro Martinez provides congas for the first two tracks, "Maze Walker" and "Dig It," and his presence is felt widely.  Tixier also utilizes his French influences, most notably through acknowledging the work of Jean-Luc Ponty.  As the most eminent jazz violinist not only in France but arguably in the world, Ponty's presence is felt throughout the album.  Even the album's title, Cosmic Adventure, hearkens back to Ponty's 1978 release Cosmic Messenger. The other French influence on the album is the famous jazz guitarist Django Reinhardt, whose composition "Troublant Bolero" is featured.  The only other standard on the album is Erroll Garner's "Misty," which features a stunning extended pizzicato section.  This is one of Tixier's strengths: using the wide vocabulary of the violin to fit the needs of his improvisational jazz expressions.  His careful use of vibrato, pizzicato, and other extended techniques keeps the listener at the edge of their seat, waiting to hear what he'll do next.
In Cosmic Adventure, Tixier is able to place the cosmos on a spectrum, shifting from one mood to the next, and from intricate details to grandiose melodies without missing a beat.
Reviewed by Allie Martin