Title: Testimony
Artist: Scott Mayo
Label: CD Baby
Formats: CD, MP3
Release date: June 23, 2013
Veteran television, film and stage saxophonist Scott Mayo's sophomore album Testimony shows that he is a man of few musical boundaries.  On his second solo album in ten years, this Grammy-nominated musical producer and woodwind player extraordinaire has surprised his listeners with an all-vocal album.
Having learned to draw strengths from his weaknesses, the significance of Testimony lies in the telling of Mr. Mayo's life lessons as a man, musician father, friend, lover and listener. So it's very appropriate that the first album track, "Have You Heard of Him," is a testament to his career in music.  In a well-produced mélange of sound bites, funky beats and saxophone solos, praises of Mr. Mayo's talents by musical legends Dori Caymmi, Ricky Lawson, Sergio Mendes and Romeo Johnson afford the less-informed listener with a concise assessment of his presence in the industry as a musical behemoth.
Unafraid of accepting the challenges of creating music in multiple idioms, Testimony ebbs and flows in and out of various styles, accompanied by introspective lyrics that color the mood of each tune.  From smooth jazz, to pop-rock and R&B, Scott Mayo's vocal styling's will provide listeners that know him solely as an instrumentalist with a surprise.  Alexx Daye shines bright in the beautifully executed duet "All of a Sudden," where one will also appreciate the musical quotation of Maze and Frankie Beverly's baseline from "Before I Let Go":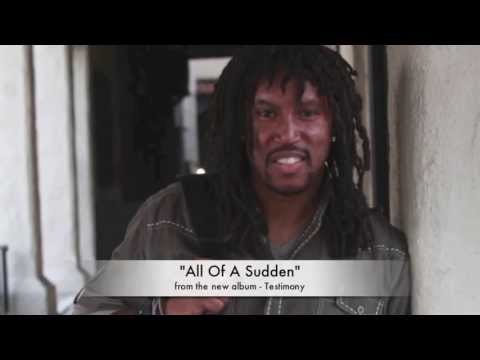 Mayo's true genius lies in his arrangements and orchestrations; the voicing in "You Gave Me a Reason" is absolutely luscious.  Most appreciated by this listener was the trombone solo by Andrew Lippman and the Brazilian pop sounds near the end of "Round and Round."
Testimony is an album that will appeal to the easy listening demographic.  It's pleasant and easy-going.  Scott Mayo's vast experience in the music industry gives this album a polished sound and the featured guest artists refreshed what this reviewer felt was a revival of the mid-'90s R&B/pop sound.
Reviewed by Madelyn Shackelford Washington