Title: Encrypted and Vulnerable
Artist: Saul Williams
Label: Pirates Blend
Release Date: July 18, 2019
Formats: Streaming, Vinyl
Consider hacking into a deeper examination of the senses—visuality, audiology, tactility. Consider hacking into an observation of the world around us—geographically, temporally, contextually. Consider hacking into a scrutinization of socio-political issues—technology, leakology, trackology.
Consider hacking.
With his most current album, Saul Williams encourages us to do just that.  Self-produced Encrypted and Vulnerable is the second in a three-part series, preceded by 2016's MartyrLoserKing, but more importantly, Williams' work is one more piece in a much larger metaphysical puzzle. The MartyrLoserKing project —a 3-part multi-media compilation of albums, a musical film and an upcoming graphic novel —focuses on governmental surveilling and silencing of global activists through the medium of Afrofuturistic performance. Of his current self-titled spoken word release, Williams describes it as "simultaneously a personal and intimately optimistic takedown on struggle, defiance, awareness, aloneness, and a takedown of heteronormative capitalistic patriarchal authoritarian politics in topics ranging from love, technology, religion, war, to migration."
In order to fully appreciate the offering, one must have a working knowledge of Williams' artistic plot. Set in the east African country of Burundi, the project encompasses the narrative of MartyrLoserKing, a computer hacker, and his team of collaborators concerned with regulatory governmental bodies who utilize hacking as their tactical weapon. In reference to artistic collaboration, Williams details how the act "involves so much learning and listening…I always walk away a little richer."
Encrypted and Vulnerable features a myriad of Williams' co-conspirators, from album cover artists Christian Ericson  and Angelbert Metoyer to musicians David Sitek (an artist represented by the aptly-named Global Positioning Services Management company), Grammy nominated trumpeter Christian Scott, and Lippie, to name a few. The 13 track collection commences with "Coronation as Harness," clearly setting the stage for the project's plot in terms of location, scope and frame. The first release, "Experiment," is a work of stunning computer graphic methodology and ultramodern beats upon which Williams showcases his poetic expertise: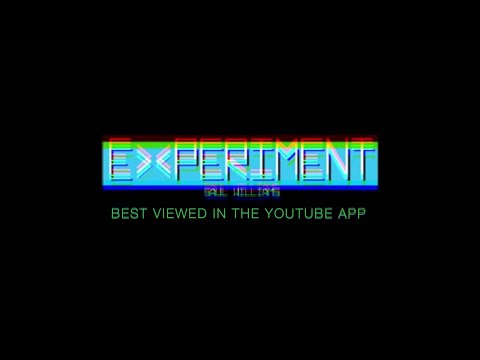 The title track plays with deep bass set against an ominous, foreboding—"But we're all susceptible/We're all susceptible."  The call-to-action, "Fight Everything," utilizes computer synthetics as an ironic juxtaposition of over-arching technology utilization, and "Dare" plainly peals out Williams' message of corporate greed, exploitation and manipulation.
Contemporary social issues have influenced numerous artistic ventures in the past few years, but none have the massive scope and positionality of Saul Williams' visionary work. Encrypted and Vulnerable both provides us with a plethora of thought-provoking material and a continual desire for the final pieces of his technological venture. To mitigate the current political climate, we need artists unafraid to hack the narrative structure of our neoliberal programming. With his latest release, as part of his multi-artistical assemblage, Saul Williams does just that.
Reviewed by Amy Makota