Title: Standards and Other Songs
Artist: Ron Jackson
Label: Roni Music/Dist. CD Baby
Formats: CD, Digital
Release date: March 8, 2019
Ron Jackson, an alum of the Berklee School of Music, is a master of the six, seven, and twelve string guitars. After living as an expat musician in Paris in the 1980s, Jackson returned to New York where he is very active on the local jazz scene. In addition to teaching guitar at Jazz at Lincoln Center and The New School, he has also performed in the pit orchestra for Broadway shows such as Shuffle Along, and Bring In `Da Noise, Bring In `Da Funk. Jackson cites a wide range of musical influences, ranging from rock guitarist Jimmy Page to jazz guitarists George Benson and Pat Metheny, and both of those sides and more are represented on Jackson's latest project, Standards and Other Songs. Performing with Jackson are the two other members of his trio, bassist Nathan Brown and drummer Darrell Green.
Together the trio reimagines works from the Great American Songbook, including some typical standards such as Cole Porter's "From This Moment On," Irving Berlin's "The Best Thing For You Is Me," and the chestnut "More Than You Know." On the Nat King Cole song "Blame It on My Youth," Jackson picks up his seven-string guitar, an instrument not typically featured in jazz. The trio also expands the canon with a jazz arrangement of the Van Morrison classic, "Moon Dance," a swinging rendition of Drake's "Passionfruit," and an urban jazz styled version of Bill Wither's "Lovely Day."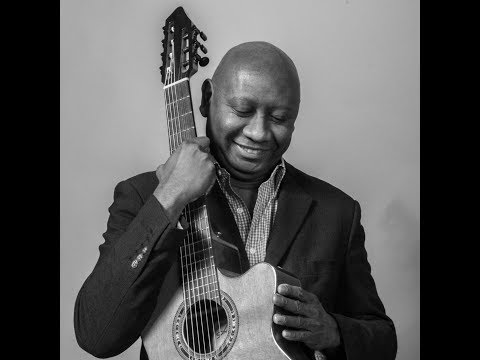 Standards and Other Songs is a solid piece of work that showcases the talents of master guitarist Ron Jackson while offering an assortment of jazz standards and instrumental arrangements of classic rock, soul and contemporary R&B songs.
Reviewed by Brenda Nelson-Strauss