Title: Revival
Artist: Rissi Palmer
Label: Self-released
Formats: CD, Digital
Release date: October 22, 2019
Raised in a musical family that loved both country and R&B music, singer-songwriter Rissi Palmer first achieved success in 2007 with her crossover single, "Country Girl," off her self-titled debut album. Palmer's new release, Revival, touches upon the uplifting themes of regeneration, renewal, and being saved, while also addressing intensely personal issues related to social justice, relationships, loss, and identity. Featuring eight original songs, Palmer collaborated with Nashville songwriters Deanna Walker and Rick Beresford, as well as songwriter and producer Brian Owens, who featured Palmer on his recent project Soul of Cash.  
One of the most stunning tracks on the album is the opening song, "Seeds," produced by Shannon Sanders and inspired by the Michael Brown murder and subsequent uprising in Ferguson, Missouri. Palmer, who spent her formative years in Missouri, felt a personal connection to Brown and penned the song following the grand jury announcement that the police officer responsible for Brown's murder would not be indicted. Based on the Mexican proverb "they tried to bury us, they didn't know we were seeds," Palmer offers her own socially conscious lyrics with a chorus that speaks to the resilience and determination of all African Americans: "When they bury our dreams / We push them up through concrete / We growing where they can't see / These roots run deep cause we are seeds / And when we rise up / No weapon can stop us / No wall can block us / No hate can't stop love / We are seeds!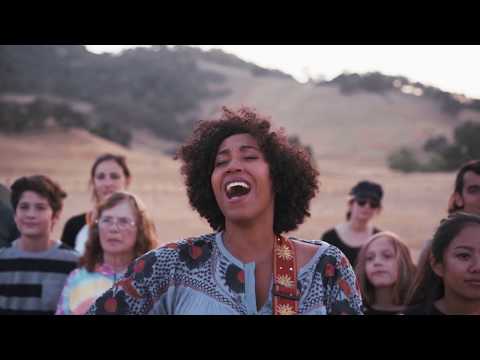 On the poignant acoustic track, "Ghost," Palmer pays tribute to her mother, who died when Rissi was just eight years old. Now, years later, the loss is still fresh as she sings, "I want you and not your ghost." Addressing a multitude of contemporary problems and issues, the uptempo "Speak On It" is a funky, horn heavy call to action. A much needed anthem of our times, Palmer sings, "Everyone's stressed out / about the state of things / as you look around / you get to wondering / How'd it get so bad? / How'd it go so wrong? / You got to speak, speak on it! Another highlight is Palmer's collaboration with Brian Owens on "Little Black Girl, Little Black Boy," an uplifting song dedicated to their children and the world they will inherit.
Palmer recently stated, "I know that in these days of division, pain, and suffering, the world needs revival." And that's exactly what she sets out to accomplish, taking us to church with a scorching delivery of the title track, accompanied by Brandon Williams on organ and Charles Newkirk on guitar. Revival is a major leap forward for Rissi Palmer, offering hope in the midst of a world that seems to be spiraling out of control, faith to uplift our souls, and the courage to face injustice and rise up.
Reviewed by Brenda Nelson-Strauss