Title: Rehab: The Overdose
Artist: Lecrae
Formats:  CD, MP3
Label:  Reach Records
Release date:  January 11, 2011
–
Soon after the release of his fourth studio album, Rehab, in September of 2010, Lecrae Moore returned with a continuation of that project titled Rehab: The Overdose. Cofounder of Reach Records, Lecrae has helped to bring a new face and energy to the increasingly popular Christian rap genre (a.k.a. holy hip hop or gospel rap). With this latest album, Lecrae continues to build on the same themes of redemption, forgiveness, and ultimately rehabilitation found through Jesus that he established in Rehab. With insightful lyrics and well-crafted beats, this project is sure to be a second dose of inspiration.
While the continuing metaphor throughout the album focuses on overcoming negative addictions and replacing them positive living, there are only a few selections that explicitly discuss issues of drug use. The selection "Blow Your High" featuring Canon, specifically addresses the ills of drug abuse as well as the negative effects of over-indulgence. Similarly, "The Good Life" featuring J. Paul, discusses the emptiness that is created by fruitless attempts at self-gratification through the acquisition of material objects. The message of these songs is simple: physical desires are often destructive and unable to be satisified. Satisfaction can be found in Jesus. Therefore, the best option is to "Consume more of Jesus. Overdose."
In Overdose, Lecrae also addresses specific personal and interpersonal issues that may garner negative effects. For example, "Anger Management," featuring Thi'sl, warns of the dangers of unchecked anger and encourages listeners to replace it with thankfulness. The effectiveness (and to a certain degree playfulness) of this selection lies in its portrayal of anger. The hook and verses are delivered in a decidedly intense and hostile manner reminiscent of the fierce aggressiveness that is often associated with some secular rap genres (e.g. gangsta rap). Beyond the rapping, the production of this up-tempo track with a heavy synthesized bass and driving snare drum work makes for a fun and energetic listening experience.
The beauty of this album (like its predecessor) is that it is not compiled of shallow imitations of popular secular rap songs. Rather, it displays the work of artist(s) growing and developing their craft. The selection "Chase That (Ambition)" recounts Lecrae's early passion for hip hop. He states, "…lunch break see me writin' sixteens over Mickey D's/ skipping class makin' beats over 60 keys/And I love it even tho' I'm just chasin' /selfish ambition…" This passion has apparently found a new focus and home as Lecrae has made several albums, each more popular than the previous, addressing Christian topics. His zeal for Jesus coupled with his love for hip hop combine to create music that is sincere, intelligent, and thought-provoking. The producers also help to add a polished dimension that until recently many Christian rap projects lacked.
Following is a brief promo video (courtesy of Reach Records):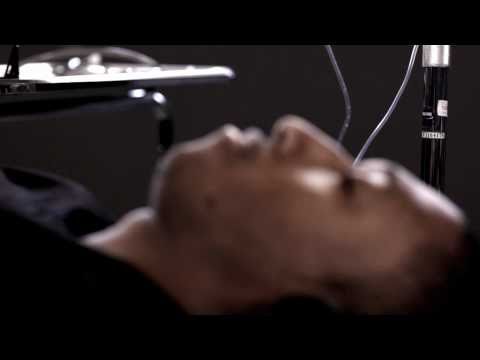 Overdose ultimately provides listeners with a second heaping helping of biblically based musings set in "real life" situations. While this project is not as extensive as it predecessor, it definitely whets the appetite for Lecrae's next course.
Reviewed by Raynetta Wiggins