Title: Re-Energized
Artist: Tem Blessed & The Blest Energy Band
Label: Temblessed/CDbaby
Formats: CD, MP3
Release date: January 24, 2012
Tem Blessed (a.k.a. Temistocles Duarte Ferreria) is aiming for a movement. Beyond the music, beyond the music videos, Blessed and the Blest Energy Band seek "to pollinate peace, loVe and justice" across not just across the United States but the entire earth. This global call for action does need a rationale, however, and on Re-Energized Blessed outlines the major issues facing the world and offers strategies for individuals with a desire to help change things for the better.
Much of Re-Energized aims to advance a positive message wherever one may reside. A staunch pacifist, Blessed advocates for the "make love not war" mentality on "Shine," while at the same time he criticizes the government and media for promoting violence on songs like "Wipe the Tears" and "The Struggle." The promotion of knowledge and the eradication of racism get their due on "Generation: Now Is the Time" and "Samurai Black," respectively. From these examples, it is obvious that Tem Blessed is tackling as many issues as can possibly fit on one CD.
Following is the video for "Generation: Now Is the Time," a song addressing climate change that was composed for Earth Day*: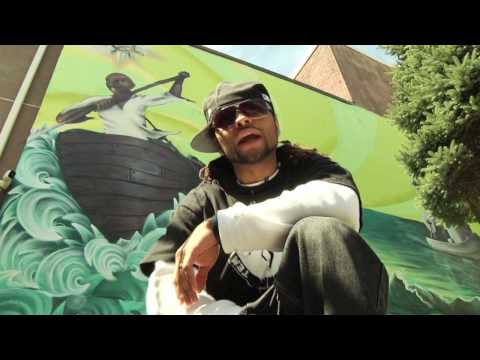 The messages that Tem Blessed lays out are transmitted through several different forms of expression. Music appears be his primary form, specifically his socially conscious rap lyrics, but the UMass graduate also seeks to get his points across through talks and community events. Whatever path he may follow, I wish Blessed the best of luck and continued success.
Reviewed by Ian Hallagan
*Editor's note: In 2010 the Archives of African American Music and Culture featured Tem Blessed's "Generation: Now is the Time" in the exhibit and panel discussion "Fear of a Bleak Planet: Rapping About Race, Poverty and the Environment." For a playlist of related Green Movement songs and videos contact AAAMC@indiana.edu.