Title: Akory
Artist: Razia
Label: Cumbancha
Formats: CD, MP3
Release date: January 21, 2015
Razia Said is a singer, songwriter, and environmental activist from Madagascar. She spent many years living abroad, but when she returned to Madagascar in 2007 she saw destruction, death, and the outcome of climate change. This moved her to write her first album, Zebu Nation, released in 2010. Now, Razia has followed up with a second album , Akory (Malagasy for "What now?"), about both the environmental and political struggles of her home country.
Razia's passion for the environment of Madagascar and its connection to her family history is shown in "Akory Tsikaby," which tells the story of her grandmother's struggle to survive a cyclone and protect her children. Razia sings in Malagasy on this song and demonstrates her vocal storytelling ability. The harmonized chorus is beautiful without losing the song's sense of urgency. The video also paints an intense picture of the lyrics that listeners from the entire world can understand: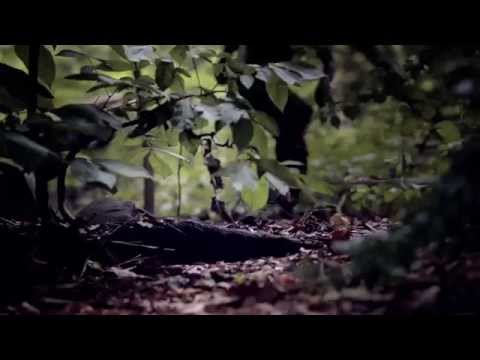 "Baraingo," or "Chasing Our Tails," has a more upbeat feel. Like most of the songs on the album, Razia uses traditional instruments, including marovany, which is a type of zither from Madagascar, and accordion. Though some of the album was recorded in New York and Paris, Razia made sure to record most the songs in Antananarivo, Madagascar with as many Malagasy musicians as possible. Though "Baraingo" has a quick tempo reminiscent of much Latin music, its lyrics do not let up on the serious message of the album, as Razia sings "Our leaders seem lost and out of touch. They cannot choose which direction to go."
One of the slowest songs on Akory is "Ela Izy," a ballad that the liner notes declare is about the "duality of beauty and sadness in the natural world." Razia's French influences are evident in this song, as the accordion sounds like something one would hear during a romantic boat ride on the Seine or outside a French café. Razia's gentle vocals are smooth and compliment the bittersweet feeling of the song, gliding effortlessly over the guitar picking and occasional water sounds.
The album ends on a positive note, and does not forget that there is hope amid the struggles. The final track, "Nifankahita (It Was Meant to Be)" is a song about love that was "written in the stars long ago," according to the liner notes. It features a horn section, accordion, and marovany. The rhythm section contributes an energetic beat that sounds similar to merengue. In this song, Razia shows her fun and light-hearted side, even including a few hollers here and there.
Akory shows that Razia's passion for Madagascar and its struggles, both environmental and political, is stronger than ever. Despite her many travels and time spent living all over the world, Akory makes it clear that Madagascar is, and always will be, her true home.
Reviewed by Anna Polovick