Title: What's Going On
Artist: Ranee Lee
Label: Justin Time
Formats: CD,
Release date: September 9, 2014
Brooklyn-born Ranee Lee, now based in Montreal, has become a celebrated jazz vocalist in her adopted country, receiving a Juno Award for her 2010 album Ranee Lee Lives Upstairs. Her latest release, What's Going On, takes its title from Marvin Gaye's masterpiece, which is the opening track on the album, reinterpreted in the jazz idiom.  What makes this project unique, however, is the inclusion of the Birds On A Wire String Quartet, featured on four of the tracks arranged by Andy Ballantyne, including "What's Going On" and a rendition of Bob Marley's iconic "One Love." One of the most interesting tracks is "White Gardenia," with lyrics by Roger Peace, author of the forthcoming play of the same title about Billie Holiday, which will feature Lee in the starring role. Birds On A Wire cellist Kathleen de Caen is also featured prominently on this bittersweet track, along with guitarist Richard Ring.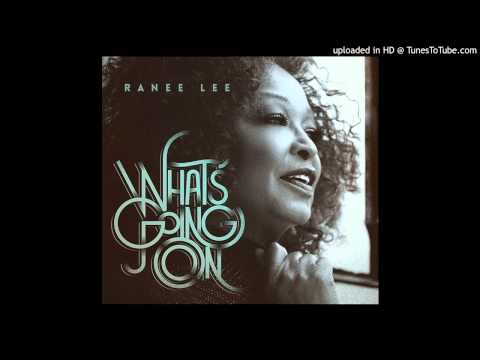 The best use of the quartet is on the closing track, Leon Russell's "A Song For You." Opening with a virtuosic violin solo, Lee's soulful voice then enters over lush strings and piano, before the tempo picks up and Ring takes over with a rousing rock guitar interlude.
Reviewed by Brenda Nelson-Strauss