Title: Originals
Artist: Quinn DeVeaux & the Blue Beat Review
Label: Shift Independent
Formats: CD, MP3
Release date: December 3, 2013
Gary, Indiana born blues artist Quinn DeVeaux formed the Blue Beat Review after he moved to California's Bay Area in search of authentic, down-to-earth music. A profound lover of rock 'n' roll and the Rolling Stones, DeVeaux also developed an appreciation for the blues when searching for the origins of rock music. This diverse background and passion for multiple genres  led Quinn DeVeaux & the Blue Beat Review to develop their own style that they call "blue beat," featured on their 2011 debut album Under Covers. Their second release, Originals, is a "rollicking set of upbeat tunes" and unique music that combines genres such as Delta blues, folk music, rock, and swing.
"Left This Town" clearly displays this mixing of genres, with a 1950s rhythmic section paired with 1930s style swing piano and brass. It has the feel of Southern blues with lyrics lamenting the troubles of living in an impersonal city. According to DeVeaux, the song is about an earlier period when he lived in Los Angeles, a city in which he felt estranged, and missed the friendliness of the Midwestern and Southern regions of the United States.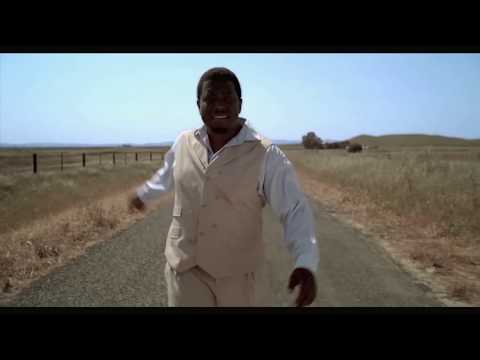 "Raindrops" has a tropical vibe and features the harmonious female background singers Ahsati Tyehimba-Ford and Latriece Love, whose sound is like a mix of Supremes-style vocals with "Kokomo" by the Beach Boys. The melancholy lyrics are much sadder than anything else on the album, once again displaying DeVeaux's penchant for experimenting with different styles.
The rocking "Kids on Fire" is backed by a bluesey piano part, creating a unique and catchy song. Though the verses are sung solely by DeVeaux, the chorus is backed by the whole group, with the repetitive phrase "Oh, you know the kid's on fire" functioning as a call and response throughout the song. Weaving a somewhat ridiculous story about a kid's adventures in Oakland, which includes meeting the Pope, this track is extremely fun both lyrically and musically.
Originals offers catchy music with a homey, rustic feel, showcasing the fun, upbeat side of Quinn DeVeaux & the Blue Beat Review, who take a multitude of old styles and turn them into something new.
Reviewed by Anna Polovick