Title: A Little Love
Artist: Quiana Lynell
Label: Concord Jazz
Formats: CD, Digital
Release date: April 5, 2019
Born and raised in Tyler, Texas, Quiana Lynell, like so many great singers before her, first began to sing in the church, then later attended Louisiana State University to study classical voice. She quickly found that the classical world didn't necessarily suit her, and when a friend allowed Lynell to sit in with a blues band, she "learned that singers can have pretty voices and be entertainers." Since then, Lynell has gone on to perform with such acclaimed artists as Terrence Blanchard, Herbie Hancock, Bilal, Ledisi, and many more. In 2017 she really made her name in jazz by winning the famed Sarah Vaughn International Vocal Competition. Now, Lynell is presenting her debut album.
A Little Love is a powerful release, showcasing Lynell's take on iconic songs by an eclectic group of artists and songwriters from Nina Simone and Chaka Khan to Duke Ellington and George Gershwin. There's even a masterful rendition of Donny Hathaway's "Tryin Time."
The album opens with Lynell's strong cover of the song, "We Are," by Alina Engibaryan, and she makes a point to acknowledge one of today's great songwriters. Lynell creates beautiful textures through the help of drummer Jamison Ross on background vocals, as well as vibraphonist Monte Croft, who weaves in and around the melody as the two play off of each other perfectly. The overall texture added by the vibes works beautifully, even when used in a more subtle manner, such as on another great track, "Move Me No Mountain." Some of the other accomplished musicians who brought this album to life include Cyrus Chestnut on piano, Ed Cherry on guitars, and George DeLancey on bass. Other stand out tracks include "Just a Little Lovin," the medley "Come Sunday/ I Wish I Knew," and the original composition from Monte Croft, "What is Love?"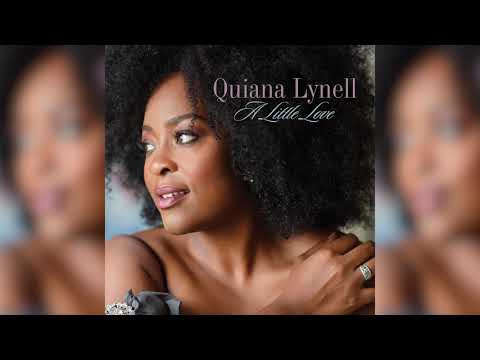 Throughout A Little Love, Lynell shows off the sheer versatility of her vocal expertise, reflecting her time growing up in the church, her experience as a classical soprano, and her love of jazz, creating a compelling work that showcases exactly who she is. With a debut album like this, we can expect so many more great things to come from Quiana Lynell.
Reviewed by Jared Griffin