Title: Imaginaries
Artist: Quetzal
Label: Smithsonian Folkways
Formats: CD, MP3
Release date: February 28, 2012
Imaginaries is the latest release from Los Angeles Chicano band Quetzal. A balanced and well produced mix of different musical traditions—Mexican son jarocho, rock, R&B, jazz, and various Afro-Caribbean genres like son montuno and salsa—constitute the band's signature sound. In this album, though, this mix is represented in a more mature and integrated form of fusion, where the jarocho elements are slightly less preponderant and meld evenly with sounds from other parts of the Americas.
Quetzal was founded in 1992 in East Los Angeles by guitarist Quetzal Flores, who was inspired by the racial uprisings and social movements in the area at that time. Quetzal East LA (the band's full name) engages in political activism, writing lyrics that serve as a social critique and championing multiple ethnically based musical traditions that represent various aspects of Chicano cultural identity.
Quetzal's latest release, Imaginaries, is a twelve-song album, which is put together using a variety of musical instruments that provide rich sonorities and a broad aural landscape. Besides the conventional rock band format (electric guitar, electric bass, and drumkit), the listener will enjoy other musical instruments that originate from local contexts, like jaranas (different kinds of typical Mexican lutes), cajon (a wooden percussion box, from Peru) and other kinds of Latino percussion, along with musical flourishes from bowed strings, keyboards, and a moderate use of sound effects, not to mention the incredibly soulful voices of Martha and Gabriel Gonzalez.
While the opening track ("2+0+1+2=cinco") is a 5/4-time jarocho based song with Spanish lyrics, other tracks, like "Time Will Tell" and "Witness," are straight-forward rhythm and blues songs with English lyrics. Others, such as "Por eso," include a more complicated mix of funk, Cuban timba, Mexican jarocho, and salsa, which is paired with Spanish lyrics that praise difference, freedom, autonomy, and personal inspiration.
Following is the trailer for the album: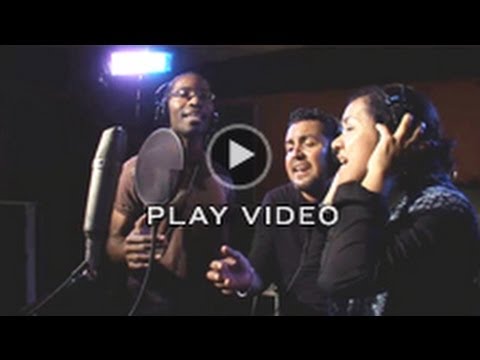 Quetzal's Imaginaries is high quality production that reflects contemporary life in Los Angeles and many other parts of the world. It reminds listeners that national, regional, and local cultures cannot be separated anymore, and that ethnic diversity and multiculturalism should be understood in terms of richness, productivity, and vibrancy.
Reviewed by Juan Sebastian Rojas