Title: My World Is Gone
Artist: Otis Taylor
Formats: CD, MP3
Label: Telarc
Release date: February 12, 2013
As a young man, Otis Taylor mastered the banjo, harmonica and guitar; he also performed with guitar virtuoso Tommy Bolin (as T&O Short Line) and once jammed with Jimi Hendrix. This initiation birthed Taylor into the music world, and from 1974-1976 he played with the rock band Zephyr. After taking a long hiatus in 1977, he bounced back in the 1990s, releasing a steady stream of blues albums that featured "unflinching tales about racism, struggle and heritage."   Taylor asserts, "… music can help people communicate and break down barriers, and start to really see each other for who they are."
This philosophy is taken to heart on his latest release, My World is Gone, collaboration with Mato Nanji, singer-guitarist for the Native American blues-rock group Indigenous. The album's title references a statement made by Nanji about his people, the Nakota Nation, which inspired songs such as "Never Been to the Reservation" and "Sand Creek Massacre Mourning" that are commentaries on the vanishing Native American way of life. "I've learnt that if you write about things that are important, people will listen," remarks Taylor, and these strong words are reflected in the songs that he composed for the album. Tales of struggle, freedom, desire, conflict and of course love are the sizzling themes characterized by the sterling guitar sounds (acoustic six-string) and fantastic voice of Taylor. Also featured is Anne Harris on fiddle and Shawn Starski and Nanji on guitar.
Following is the official music video for the song "Blue Rain in Africa," which features both Nanji and Harris: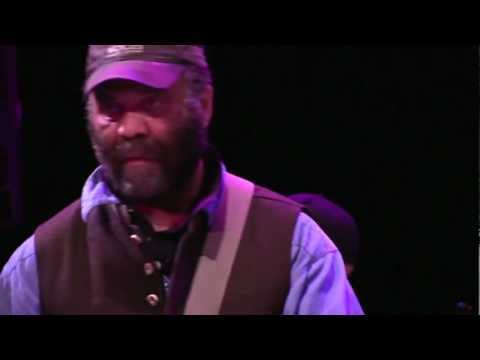 Impeccable rhythms and haunting melodies make My World is Gone one of the best blues albums of the past year. It's a different sound, and definitely a must have.
Reviewed by Nana Amoah