Title:  On the Right Road Now
Artists:  Tammy Edwards & The Edwards Sisters
Label: Malaco / 4 Winds
Formats:  CD, MP3
Release date:  March 27, 2012 (© 2011)
Tammy Edwards & The Edwards Sisters have delivered a solid treat of an album with On the Right Road Now, their first release with Malaco Records.
On the Right Road Now is a religious album about (mostly) secular life.  The lyrics are light.  Largely missing from the album is any reference to the life, ministry or work of Jesus, or any traditional anthemic praise.   In their stead is a world of unpaid bills, meddlesome coworkers, advice "that don't you get bent out of shape," and the hope for a blessing in their home of Greenville, North Carolina.  The modest family-portrait-sitting images that make up the CD liner notes capture the everyday backdrop of the music.
The centerpiece of the record is the delightful revisiting of the Ward Singers' "Let Us All Go Back" (aka The Old Landmark), a number recorded by Edwards in the '80s.  The fuzzy guitar hook (G·/·G·D·F·G·Bfl  … G·/·G·D·F·G·C!) at the second verse should be made a permanent addition to this classic.  The backing band is tight and with a good sense of humor.   (What is that goofy thing introducing "He's So Wonderful?"  A xylophone?  Whatever it is, I like it.)  Torrey Pugh's contributions on "Can't Do Wrong and Get Away" highlight a strong ensemble.
The album is not a masterpiece.  "He's Getting Ready to Turn It Around" is a weak track in which the distortion guitar, so effective on "Let Us All Go Back," is mostly in the way.  Nonetheless, this is a fine record I will continue to revisit in the future.
Also worth your time is finding some live performances on Youtube.  Sisters MOVE.  Following is the promotional video for "Let Us All Go Back":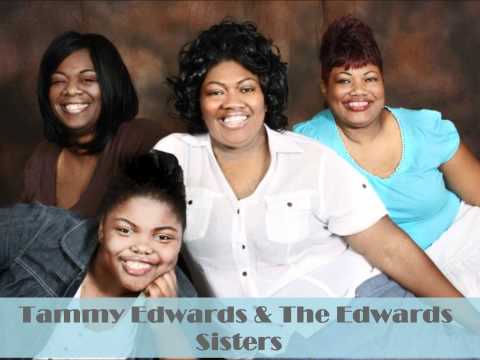 Reviewed by Ross Martinie Eiler