Title: Old Times There . . .
Artist: South Memphis String Band
Label: Memphis International
Catalog No.: DOT 0227
Formats: CD, LP
Release Date: May 8, 2012
This is the second album from "roots collective" or "roots super-group" South Memphis String Band.  Original members Jimbo Mathus (Squirrel Nut Zippers, Tri-State Coalition), Alvin Youngblood Hart (Muscle Theory) and Luther Dickinson (North Mississippi All Stars) are joined by Justin Showah (Knockdown South, Hill Country Records).  The album mines the deep traditions of blues and "hill music," but also proudly delves into the corny and politically-incorrect dustbins of novelty and medicine-show songs from the times before rural electrification.
Those who get offended by corn-pone and somewhat racist humor of yore, avoid this album. Those who can take it in the spirit it's intended will enjoy the skill of the band's playing and will probably enjoy hearing faithful reproductions, in relatively high fidelity, of tunes resurrected from obscure and scratchy old 78-rpm records.
Here's the band covering Charley Patton's "Some Of These Days," one of the tracks on the album: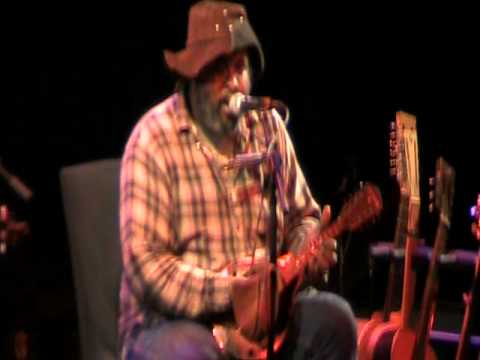 Far from a serious-minded "curation" of these old songs, the South Memphis String Band's approach is to wade in and have fun, with all seriousness focused on pitch-perfect and rock-solid playing and singing.  According to the record company's website, "The album was recorded traditionally using four old-fashioned ribbon microphones and as quickly as possible in deference to the organic/natural approach that one observer called 'the pure sound of fingers, strings, wood and throats.'"  That's a fancy way of saying, these guys delivered the music together, self-balanced, and probably in complete takes. Just like in the olden days when these songs were being recorded new.
Reviewed by Tom Fine