Title: Old Soul
Artist: Clarence Milton Bekker
Label: Concord/Playing for Change
Formats: CD, MP3
Release Date: February 28, 2012
CB Milton is back, but as Clarence Milton Bekker this time. His new album demonstrates his new image, personality, and musical style. Besides changing his name, the Suriname-born musician has turned his life around after falling victim to drug abuse while living in Amsterdam. He first achieved success in Europe in the 1990s as a Dutch house singer/DJ and should also achieve success in America with the release of his new album, "Old Soul."  Throughout this album his style is reminiscent of Otis Redding while he pays tribute to the great soul artists of the past.
Following is the trailer for the album: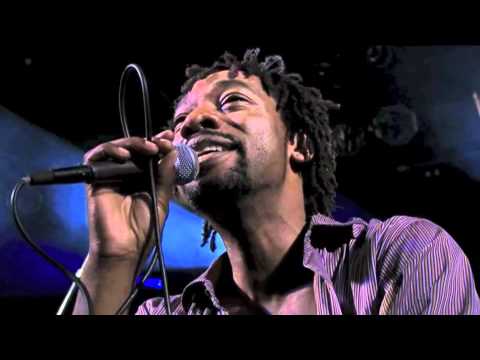 Backed variously by a trio of female singers and a powerful horn section, Bekker engages in a call and response that harkens back to the golden days of Stax in the '60s and '70s, with lyrics about relationships, tough times, and making change for the future. Covers include William Bell's "Any Other Way" and "Everybody Loves a Winner," the Alan Toussaint penned "Yes, We Can Can," Marvin Gaye's "One More Heartache," Irma Thomas's "I Wish Someone Would Care," Bill Withers "Who Is He And What Is He To You," the Otis Redding classic "Try a Little Tenderness," Al Green's "Tomorrow's Dream," and concluding with Sam and Dave's "Hold On, I'm Coming." There are also two original songs on the album: Bekker's "Shine on Me" and bass player Reggie McBride's "Can't Help But Love You."
The album is a joint venture between the Concord Music Group and Playing for Change, "a multimedia movement created to inspire, connect, and bring peace to the world through music."  Bekker is currently on a worldwide tour with the Playing for Change Band in support of the Foundation's music education programs.
Reviewed by Seth Biggerstaff
Editor's note:  Mark your calendars – the 2nd annual Playing for Change day is scheduled for 22 September 2012 "with a shared intention of doing something positive for the world and supporting music education for kids everywhere." Learn how to Play for Change at www.PFCday.org.