Title: Noah
Artist: Noah Stewart
Label: Decca
Formats: CD, MP3
Release date: July 3, 2012 (U.S. edition)
The opera world has long been engaged in a battle for cultural relevance, fought on the turf of pastiche albums, public television specials, outdoor concerts, and increasingly attractive singers—trends aimed at consumers firmly entrenched in pop music sensibilities. The latest, most intriguing singer to blossom within this pop-opera matrix is Harlem-born tenor Noah Stewart, whose first album, Noah, announces his crossover intentions quite clearly. Receiving positive coverage by Essence, the UK Guardian, Opera News, and NPR, Noah did well on the UK classical music charts. In tandem with the release, Stewart toured several continents while maintaining an opera production schedule. The album is an achievement of historical interest, not necessarily for the novelty of its contents, but for Stewart's being the first African American singer to effectively tap into the "Andrea Boccelli market."
The album accomplishes this task via the standard crossover cocktail of classical favorites (Puccini's "Recondita Armonia" and the Bach/Gounod "Ave Maria"), heavily orchestrated pop covers (Leonard Cohen's "Hallelujah"), and American folk songs, including the spiritual "Deep River." Stewart's tenor is pleasing and rich, well-described by one reviewer as "baritonish," and yields consistently lyrical interpretations. The tracks share an identical dramatic trajectory: thinly-orchestrated early verses build to a choral and orchestral climax while Stewart powers into the high range. Although the device feels formulaic when applied across such diverse repertoire, it works well in the stunning arrangement of "Shenandoah" since it effectively reflects the lyric's intensifying narrative of poignant longing.
Stewart's first music video from the album is "Without a Song," from the 1929 Broadway musical Great Day by Vincent Youmans. The use of the music video medium to frame Stewart as the object as both erotic desire and musical admiration reinforces the PR narrative that this is no stout, musty old tenor warbling obscure recitatives, but that he is one of a bold new breed of crossover stars intent on maximizing their multimedia presence just like the pop artists do: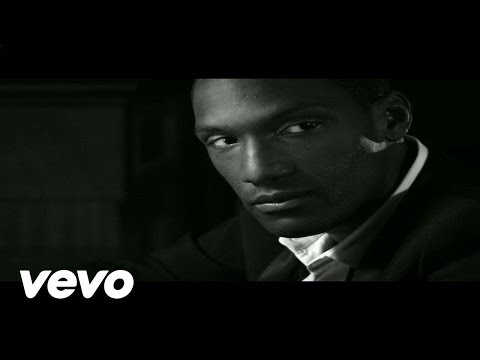 Probably a function of the crossover singer's perpetual dilemma, Stewart occasionally shows technical indecisiveness about whether to use exclusively vibrato or to incorporate a pop-inflected straight-tone delivery. Additionally, in the American songs, Stewart pronounces "ah" for the long "i." Occurring first in "Deep River," this initially sounded like an effort at vernacular southern dialect; but since it recurs in other American selections, one assumes it was an intentional, if puzzling, artistic decision. Also related to the crossover paradigm, Opera News criticized the album for the application of pop studio production values to classical repertoire, and one indeed hears odd echo effects at the ends of some tracks.
Despite these minor issues, the album is worth owning for the general pleasantness of Stewart's timbre and for its cultural significance. Stewart stands self-consciously in the lineage of iconic Black opera singers, although his pursuit of crossover success prior to the firm establishment of an operatic career and the marketing of his physical appearance delineate a contemporary career path. Further augmenting Stewart's unique profile is his publicly gay identity, which he readily discusses in interviews. After studying at the Juilliard School on the recommendation of Leontyne Price, Stewart built a CV blending artistic riskiness and conservatism: backup singing for Mariah Carey; appearances in contemporary operas by Philip Glass and John Adams; roles in bel canto warhorses; and forays into Baroque opera. Whether some of these diverse musical enterprises will compromise his legitimacy with the purist variety of opera fan remains to be seen. Although Noah only partially captures Stewart's musical versatility, it still marks his successful entry into the "popera" world.
Reviewed by Carrie Allen Tipton
Editor's note: the original U.K. release includes Sting's "Fields of Gold," Massenet's "Pourquoi Me Réveiller" and "Silent Night;" on the U.S. edition these songs are replaced by "This Land Is My Land," "Star-Spangled Banner" and "I Have a Dream."