Title: New Amerykah Pt. 2: Return of the Ankh
Artist: Erykah Badu
Label: Universal Records
Formats: CD, MP3
Catalog No.: B0014023-02
Release date: March 30, 2010
–
Erykah Badu is back with the promised second installment of New Amerykah, and she has shed the morose demeanor from Pt. 1 of this project. In her highly anticipated follow-up to 4th World War, Badu offers a more introspective angle, showcasing the lover in her rather than the fighter. Return of the Ankh is a collection of vintage Baduisms that continues a seemingly endless stream of soulful vamps and cultivates her Afro-centric, pseudo-Khemetic, distinctly American self, her still evolving New Amerykah.
Badu defies genre on this record as gracefully as she does on any of her others, weaving sidemen and samples into her own sound. Regular collaborators James Poyser, Mike Chav, and RC Williams are brilliant as usual, helping Badu hold all this together with ethereal harp sounds, Lil' Wayne, and sonic Egyptology. In moments when this record isn't laying down seriously funky grooves, it relaxes into the same kinds of jazzy melodies that punctuated her earlier work. Notably tasty among these is the opening movement of the marathon cut "Out My Mind, Just In Time," where melancholy chromaticisms carry the confession of "a recovering undercover over-lover." The stylistic variety and emotional depth of the rest of the track comprise a microcosm of the whole record.
In contrast to 4th World War, the production style of Return of the Ankh is more consistent from track to track. Turbulence was fitting for the former record, where the sound highlighted social critiques and lamentations. This aptly titled sequel, however, reflects a return to an aesthetic of soulful simplicity that Badu has cultivated for years. Her dedication to it is most readily apparent in two places: the first statement of the liner notes, "I am a rather plain girl," and the "Window Seat" video (© 2010 Universal Motown Records):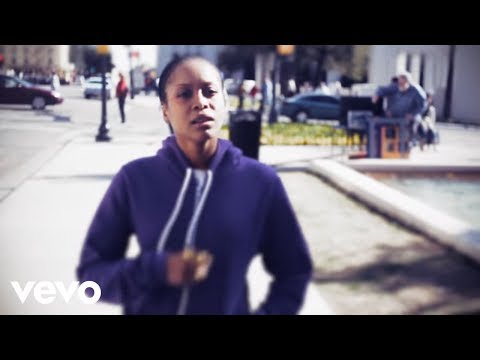 The controversy surrounding this footage is a testament to the ability of great performance art to evoke strong responses, but neither critics nor fans can deny its basic honesty.
Considered together, 4th World War and Return of the Ankh constitute this artist's most sophisticated statement to date. If 4th World War was a departure from Badu's earlier style, it was because it focused on what's wrong with the world. Here she returns to more familiar habits: appreciating what's so simply, so extraordinarily beautiful about it. There used to be one or two cuts that I really loved on every Erykah Badu record. These two are really worth a listen together, as a single project in its entirety. Still, the more hopeful outlook of Return of the Ankh feels like home for Badu. "I'm just rooting for the Good in us all," she writes. New Amerykah expresses her recurrent ache for that basic good in its complex and mature voice.
Reviewed by Peter Hoesing