Title: Nathan East
Artist: Nathan East
Label: Yamaha Entertainment
Formats: CD, MP3
Release date: March 25, 2014
Though one of the most recorded and revered bass players of all time with industry creds stretching over four  decades,  Nathan East is still not a household name. With any luck that will change with his self-titled solo debut album, which received a Grammy nomination for Best Contemporary Instrumental Album, and the related documentary Nathan East: For the Record (2014), both produced by Yamaha Entertainment .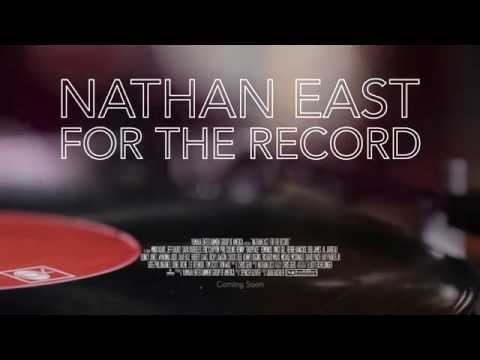 East's primary early  influences were jazz musicians, including Wes Montgomery, Quincy Jones, Herbie Hancock, Canonball Adderley, and George Benson—while favorite bassists include funk musicians James Jamerson, Larry Graham, and Verdine White. As a result, he's comfortable performing and writing in many genres. For example, East is perhaps best known to contemporary audiences for his work with Eric Clapton and as one of the founding members of the quartet Fourplay. On his debut album, co-produced with Chris Gero, East calls upon all of these influences as well as his many collaborators over the years, making for an all-star cast. He also displays his formidable vocal chops, honed in the many bands he's graced with his presence.
Over the course of 13 tracks featuring a mix of instrumental and vocal compositions, East covers a lot of territory. The album opens with an original jazz composition "Eastbound," penned by East with his talented nephew, Marcel East.  Next up is a smooth jazz version of Stevie Wonder's "Sir Duke," with East covering the melody on guitar backed by a top flight horn section featuring Tom Scott (sax), Chuck Findley (trumpet), Andy Martin (trombone), and Joel Peskin (tenor & bari sax). Van Morrison's "Moondance" features Michael McDonald (Steely Dan) on vocals with the great Greg Phillinganes laying down the keyboards, in a big band arrangement by Tom Scott. Another stand-out track is "Daft Funk" (ft. Mr. Talkbox), a  jazz-funk arrangement  referencing East's recent contribution to Daft Punk's Random Access Memories. Eric Clapton sits in on Steve Winwood's "Can't Find My Way Home," sung by East in an impressive falsetto range.  The interplay between Clapton and East reflects the comfortable nature of two musicians who have been performing together for years.  Bob James performs piano on his composition "Moodswing," with East playing upright bass in a wonderful counterpoint augmented by strings. Another highlight is Stevie Wonder's "Overjoyed," featuring the composer himself on harmonica.  In Lennon & McCartney's "Yesterday," East again returns to upright bass in a duet with his teenage son on piano. The album concludes with a solo bass performance of "America the Beautiful," backed by the Nashville Recording Orchestra in cinematic splendor.  East keeps his performance elegantly simple, with some tasty runs but no overt displays of virtuosity, allowing the orchestra and chorus to lend the requisite grandeur.
Reviewed by Brenda Nelson-Strauss