Title: The Book of Jonah
Artist: Nadir
Label: Distorted Soul
Formats:  CD, MP3
Release date:  August 14, 2012
Nadir Omowale, an eleven-time Detroit Music Award winner, has also been garnering recognition outside of his hometown through recent tours across the U.S., Canada, and Europe.  His unique style reflects his upbringing: he was weaned in Tennessee on recordings by Al Green, Aretha Franklin, and James Cleveland; was immersed in his brother's P-Funk, Kiss and Van Halen collection during adolescence; then moved to the Motor City where he soaked up the vibes of Motown and the Funk Brothers.  Blend these influences together and you get old-school funk and soul with a dash of jazz and blues on a solid foundation of rock 'n' roll.
The Book of Jonah is Nadir's third release, following Workin' for the Man (2008) and Distorted Soul 2.0 (2004).  The album kicks off with "A Hustler (In Spite of Myself)," which is easily his most creative track.  Channeling Isaac Hayes and Curtis Mayfield, Nadir explores his John Shaft alter-ego, bringing in the strings, wah-wah pedal, and cowbell to recreate a classic, yet distorted, '70s sound. This is followed by "Go It Alone," which veers off into jazz-funk territory where Nadir demonstrates his ability to scat. Taking another turn, "95 Miles Down the Road" cranks up the heat with a power rock trio full frontal assault featuring another Detroit rising star, singer/songwriter Mayaeni: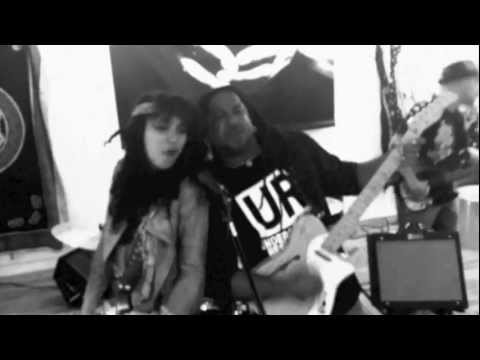 The album's title is drawn from the song "Belly of the Whale," another stand out track that brings in a trio of female backup singers to warn of the "eve of destruction."  Most of the remaining tracks on the album were penned by Nadir and, though somewhat more generic, still provide a solid funk workout.  You can download the 11 tracks, or pick up the enhanced CD which includes two music videos linked above.
Reviewed by Brenda Nelson-Strauss