Title: Broadway
Artist: Myron & E with the Soul Investigators
Label: Stones Throw
Formats: CD, LP, MP3
Release date: July 2, 2013
Myron Glasper, a former back-up singer for Blackalicious, and Newark-born deejay Eric "E da Boss" Cooke were members of Northern Cali's hip hop scene who "bonded over a love of classic soul music." While on tour in Finland a few years ago, Cooke chanced upon a jam session with members of The Soul Investigators (the neo-soul backing band for Nicole Willis). One thing led to another, and before long Cooke and Glasper were teaming up to write songs and lay down vocals on Soul Investigators tracks. Thus began a transnational collaboration that has come to fruition in their debut album Broadway.
What sets the album apart from other vintage soul revivalists is the decidedly laid-back northern soul vocal stylings—Myron & E never break a sweat, never plumb the depths of their emotions. It took a couple of listens to fully appreciate the hip hop/sampling aesthetic that creeps into the mix, lending a deliciously atmospheric, almost psychedelic vibe by layering off-kilter harmonies over the instrumental tracks. This is especially evident on the opening track "Turn Back," something of a left turn before the album settles into a more soulful, mid-tempo groove on "If I Gave You My Love":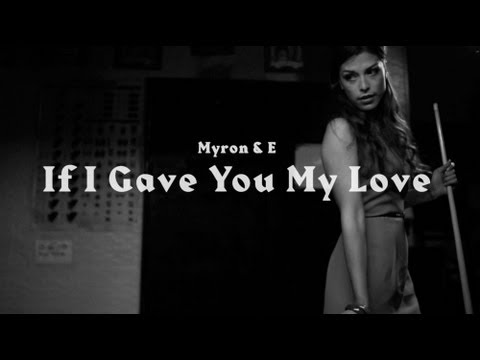 Other highlights include the uptempo "Cold Game" that cries out for some Cholly Atkins choreography, "Do It Do It Disco" with its prominent bass line, and the reverb heavy "Back N Forth."  Vocally, Glasper and Cooke are hardly the second coming of Marvin Gaye, but that's not the focal point of the album—it's all in the mix.
Reviewed by Brenda Nelson-Strauss