Title: MusiqintheMagiq
Artist: Musiq Soulchild
Label: Atlantic Records
Formats: CD, MP3
Release Date: May 3, 2011
With every release, Musiq Soulchild reaffirms his abilities as a singer and storyteller. His lyrics consistently relay tales of the complexities of relationships flourishing and struggling. His melodies are simple yet passionate, perfect for the stories he offers lyrically. His sixth album release to date, MusiqInTheMagiq maintains the Musiq Soulchild formula. With an abundance of mid-tempos, this album is a natural, yet evolutionary contribution to Musiq's body of work.
The opening track and the album's leading single "Anything" is danceable, a party tune possibility, a riveting opening, and an oddity amongst the other tracks on the album. While the only one of its kind, the track does its job, peaking interest almost immediately. Thankfully, the Musiq Soulchild of the last ten years is not absent from this track or the remainder of the album.
The first line of the second track hints at the flavor of things to come: "Woke up this morning, smelled the breakfast in the air…" Each of the songs on the album has its own story, whether it's a tale of commitment even in temptation like "Single," the expression of that commitment in "Silver & Gold," or the realization of a change in a once loving relationship as in "Dowehaveto."  Musiq, also known for mastery of his falsetto capabilities which sometimes overtake an entire song, maintains that vocal approach with "Sayido" and one of my personal favorites, "Waitingstill." The video for the second digital single "Yes" is dedicated to the plight of cancer patients and survivors, and reflects his new role as Ambassador for the Circle of Promise, a movement designed to further engage black women around the globe in the fight against breast cancer: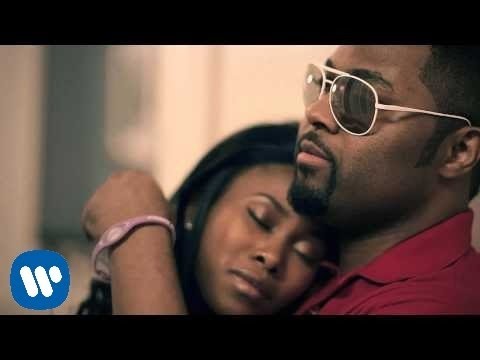 Overall, this album is solid. It reflects an evolution of the artist as he continues to confirm his singer and songwriter abilities. It also maintains the essence of Musiq Soulchild that fans have come to know and love. MusiqInTheMagiq is a worthy addition to the Musiq Soulchild collection.
Reviewed by Christina Harrison