Title: Beautiful Africa
Artist: Rokia Traoré
Format: CD, MP3
Label: Nonesuch Records
Release date: September 24, 2013
Malian singer, songwriter, and multi-instrumentalist Rokia Traoré is based in Bamako, but fled to Paris during the height of the conflict, and in the autumn of 2012 joined Damon Albarn's UK train tour Africa Express to promote the music of the continent. Her latest album, Beautiful Africa, draws upon both African and Western influences, and is somewhat more pop-oriented than our other featured projects.  Primarily singing in her native languages of French and Bambara, Traoré is backed by Mamah Diabaté on ngoni, Fatim Kouyaté and Bintou Soumbounou on back-up vocals, Nicolaï Munch-Hansen on bass and doublebass, producer John Parish and Stefano Pilia on guitars, Sebastian Rochford on drums, with Jason Singh as the human beatbox. Here's a live performance of the title track:
Other highlights include the lament "Mélancolie," the duet with Singh "Ka Moun Ké," and the opening track "Lalla."
Title: At Peace
Artist: Ballaké Sissoko
Format: CD, MP3
Label: Six Degrees Records
Release date: February 5, 2013
Following up on their award winning 2009 album Chamber Music, Malian kora player Ballaké Sissoko and French cellist Vincent Ségal are continuing their cross-cultural collaboration with At Peace. Recorded in France during the summer of 2012, shortly after the Mali coup d'etat, the title expresses a hope for harmony and healthy community life. Backing up Sissoko and Ségal  are Aboubacar "Badian" Diabaté on 12-string guitar, Moussa Diabaté on 6-string guitar, and Fasséry Diabaté on balafon.  Sissoko is provided with plenty of opportunities to showcase his mastery of the kora on the solo tracks "Maimouna," "Nalésonko" and "Kalanso." Other highlights include the kora-guitar duets "Boubalaka" and "N'tomikorobougou" (the latter recorded in Bamako), as well as the kora-cello duet "Kabou" and a delightful cover of  Luiz Gonzaga's Brazilian classic "Asa Branca" performed as a kora-guitar-cello trio.
Title: Jama Ko
Artist: Bassekou Kouyaté & Ngoni Ba
Format: CD, LP, MP3
Label: Out Here Records
Release Date: April, 2 2013
I had the pleasure of experiencing a live performance by the legendary Malian ngoni player Bassekou Kouyate and his eight-piece ensemble Ngoni Ba at the 2013 Lotus World Music Festival, which for me was the highlight of the weekend.  Kouyaté knows how to excite a Western audience, ratcheting up the volume and distortion on the electrified ngonis in the tradition of the best rock bands. His latest album, Jama Ko, is somewhat more subdued but no less enticing. Recorded in March 2012 in Bamako in the midst of the military coup that shook the capital city, the political situation changed the focus of his album to a call for peace, tolerance and unity, starting with the title track "Jama ko" (literally, a big gathering of people):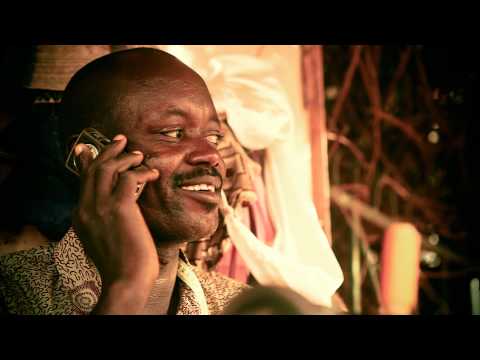 Other highlights include Kasse Mady Diabaté on the Latin-flavored "Sinaly," Bassekou's wife Any Sacko and Khaira Arby on the duet "Kele Magni" which is a call for peace, and "Poye 2," a fantastic duo between Bassekou and Taj Mahal.
Title: Timbuktu Tarab
Artist: Khaira Arby
Format: CD, MP3
Label: Clermont Music
Release Date: September 17, 2013
Mali's queen of desert blues, Khaira Arby, leads her own band, singing about work, love, family, women and the toll of war. Timbuktu Tarab, originally released in 2010, marks the first worldwide distribution of her music.  Backed by two electric guitars and bass, plus drumkit, calabash, njarka and ngoni, Arby deftly maneuvers between styles. Though her vocals are grounded in traditional song, the accompaniment is a fusion of desert blues, contemporary rock, and the musics of Northern Mali. In "Sourgou" Arby sings about the Tamasheks' struggle against colonial domination, captured here in a live performance at KEXP during her 2010 U.S. tour: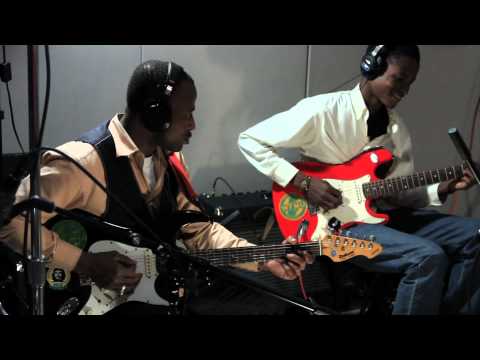 Reviewed by Brenda Nelson-Strauss