In 2012 after armed rebellion broke out in northern Mali, Sharia law was imposed, including a ban on all secular music. Islamic fundamentalists were seeking out musicians, burning their instruments in the streets, and, in some cases, even cutting off their hands, according to reports from guitarist Mamadou Kelly. Two months later soldiers overthrew the Mali government, creating turmoil thoughout the country as well as  power outages, fuel shortages, and daily curfews in the capital city of Bamako. Many musicians fled to refugee camps in neighboring countries where some remain in exile. Yet in spite of all that has transpired in Mali, the music has not been silenced. Over the past year, new releases have been piling up in our office, the bulk coming from ethnic Tuareg musicians in the north. Hence the title for this article, which refers both to the troubled times as well as the proliferation of the music from northern Mali known internationally as the "desert blues." Following is a brief description of these nine albums (see Part 1 and Part 2).
Title: Live From Festival Au Desert, Timbuktu
Artists: Various
Formats: CD, MP3
Label: Clermont Music
Release date: April 30, 2013
Since 2001, the annual celebration of Saharan music known as Festival in the Desert has been held near Timbuktu in northern Mali, its mission to bring cross cultural exchange and economic stability. The festival of 2012 occurred just two days before the rebellion broke out, and the participating musicians used their influence to call for nonviolent reconciliation. This historic compilation captures a selection of those performances, recorded directly from the house sound board, which was then mixed and mastered in the U.S. by Clermont Music.  The 18 tracks include many of the artists featured in this issue of Black Grooves—Imharhan, Khaira Arby, Bassekou Kouyaté, and Mamadou Kelly with the Ali Farka Touré Allstars—as well as Afropop legend Habib Koite, the traditional Tamasheq group Tamnana ("Odwa"), the popular band Amanar, female vocalist Noura Mint Seymali, guitarist Samba Touré, singer Baba Djire, Kiran Alhuwala & Tinariwen, the Orchestre du Takamba, guitarist Oumar Konate with Leila Gobi, and the late guitarist Koudede, among others.   Proceeds from the sale of this album go directly to the artists and the festival organization. Though this year's festival was cancelled, happily the 14th festival has been announced for January 2014 and the freedom of musical expression will continue.
Title: Live From the Sahara
Artist: Tartit with Imharhan
Formats: CD, MP3
Label: Clermont Music
Release date: November 12, 2013
In a country where the social order has changed dramatically over the past 50 years, musicians are no longer drawn exclusively from the caste of craftsmen and griots.  Such is the case with Tartit, a group formed in 1992 in a refugee camp in Mauritania that's comprised of members from all levels of Tuareg society. In fact, the group's name means "union," not only of castes, but of male and female musicians performing together on instruments that were previously ensemble and gender specific. The popular group has released several albums, but during the conflict of 2012 members fled to various neighboring countries. As a result, Mohamed Issa ag Ourmar formed an offshoot group, Imharhan, that uses a more modern, electric sound. The groups came together again in 2012 at the Festival of the Desert in Timbuktu, where Live From the Sahara was recorded. Tracks 1-6 features Tartit performing traditional-styled songs accompanied by tehardent (4-string lute), tinde (hand drum) and imzad (violin), while tracks 7-9 incorporate Imharhan and the electric guitar for a more modern version of desert blues.
Title: Mali Blues
Artist: Jeconte & The Mali Allstars
Formats: CD, MP3
Label: Soul Now Records
Release date: July 30, 2013
During the 2010 Festival of the Desert, a rapport formed between American blues-rock singer-harmonica player JeConte and two Malian musicians: Boubacar Sidibé, a singer-songwriter-harmonica player, and Adama Dramé, an electric guitarist. The trio began to create a blues fusion that combined traditions from northern Africa and North America. The result is Mali Blues, recorded in Bamako during the 2012 coup d'etat.  Guest artists include songstress Khaira Arby, master percussionist Adama Dramé, ngoni virtuoso Bassekou Kouyate, and guitarist Vieux Farka Touré.  Of the albums featured here, Mali Blues will likely be the most accessible to international audiences, with its fusion of blues, rock and Afropop propelled by West African rhythms and talking drum. The featured track, "Le Monde pour le Paix," calls for peace and unity for all the tribes of Mali: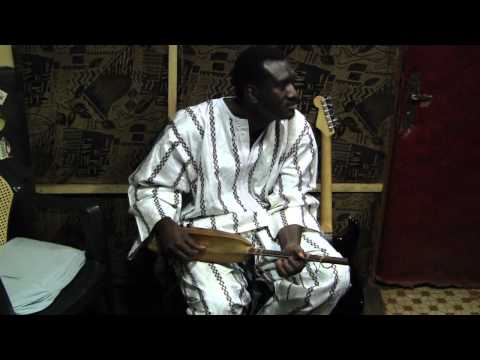 A percentage of the album's proceeds go to JeConte's non-profit organization soulnow.org, that works with cultures to help preserve their musical heritage.
Title: Adibar
Artist: Mamadou Kelly
Format: CD, MP3
Label: Clermont Music
Release Date: September 17, 2013
From the heart of Mali's Niger Delta, desert blues guitarist/vocalist Mamadou Kelly and his group Bankaina carry on the traditions of the late virtuoso Ali Farka Touré, with whom they performed and recorded for many years.  Adibar is Kelly's debut album under his own name, and features Alpha Ousmane "Hama" Sankare on calabash and percussion, Brehima "Youro" Cisse on njarka (monochord fiddle) and djourkel (a mandolin-style instrument), with Baba Traoré on bass. In conjunction with his new album, Kelly recently participated in the Caravan for Peace tour with stops in the U.S. and Canada.  Following is a live performance of the opening track "Sehenon Men," about Fulani women who judge men by the health of their herds: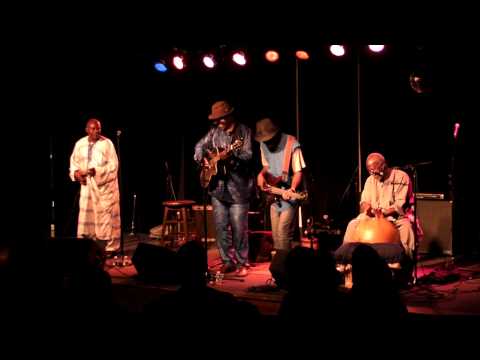 Title: Kel Tamasheq
Artist: Terakaft
Formats: CD, MP3
Label: Harmonia Mundi
Release date: October 9, 2012
Fans of the band Tinariwen may wish to check out Terakaft, another proponent of the "modern desert blues" popularized in the Western Sahara and Mali over the past 20 years. Co-founder Kedou Ah Ossad and guitarist Diara (a.k.a. Liya Ag Ablil, the "Tuareg Keith Richards") are both former members of Tinariwen, but for the most part have chosen to eschew the cross-cultural international collaborations that have been Tinariwen's trademark on recent releases. However, the band did choose to work with Tinariwen's producer, Justin Adams, for their new album Kel Tamasheq, which refers to the Tamashek-speaking Tuareg of northern Mali. The band members performing on this album include Liya Ag Ablil on vocals/guitar, Sanou Ag Ahmed and Abdallah Ag Ahmed on vocals, guitars and bass, Mathias Vaguenez on percussion, plus various guests including Adams who joins the band on guitar. Following is the video for track 6, "Imad Halan":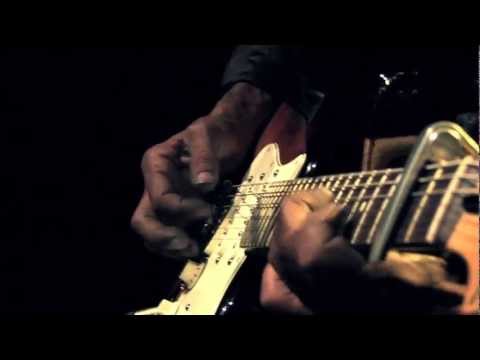 Overall, the album is not quite as varied in style or tempo as other modern desert blues bands such Tinariwen, but the music is by no means less significant. Regardless of the language barrier, Terakaft delivers a strong personal statement on the current struggles of the Tamashek people and efforts to maintain their culture in the face of political and religious adversity. Kel Tamasheq has already shot to the top of the world music charts in Europe, and the band will be touring the U.S. throughout October and early November in support of the album.
Reviewed by Brenda Nelson-Strauss