Title: Black
Artist: Mr. Del
Label: Dedicated Music Group
Formats: CD, Digital
Release date: December 28, 2018
Del Lawrence, aka "Mr. Del," has come a long way in the hip hop world since his early days with Three 6 Mafia. His religious conversion in 2000 after his first album marked his turn towards Christian/gospel rap, and since that point Mr. Del has devoted his resources primarily to assisting others in need. He is the pastor of Memphis-based City of Refuge Church through which he has created a global podcast and lecture circuit outreach program in order to spread the word of God. Dedicated Music Group (DMG) is his self-founded label company, allowing Del to develop new talent and produce multiple hard-hitting albums each year.
As an artist himself, Mr. Del has garnered multiple Dove, Grammy and Stellar Award nominations, establishing himself as the 'Hope Dealer' and an innovator in the Christian/gospel rap genre. With his 10th career album, Black, Del shines the light on racial divisions through music, with the goal of peace and unity by way of inspiring lyrics and biblical doctrine.
The album reflects two distinct temperaments—driving reflexivity and purposeful progressiveness. The first track, "Blackout," is an ode to all forms of the term black, whether pertaining to mentality, emotions, spirituality or skin color. "Can You Forgive" directly spins the timeless push to be more than we are; to have someone absolve us as Jesus did when he gave his life for all mankind. The solemn piano riffs in "Judas" drive the point home regarding trust, loyalty and mistakes, proclaiming, "You paid the card that the Devil dealt / You sold your soul for the common wealth."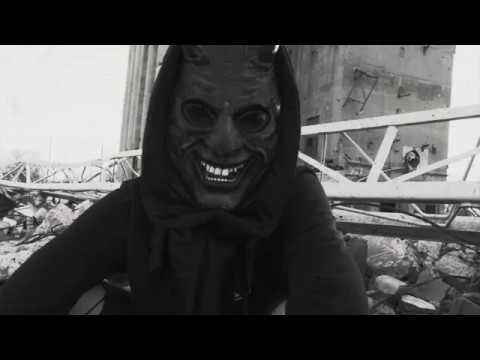 Lyrical samples from Tupac's "Keep Your Head Up" lend credence to Del's "Black, Bold, & Beautiful," as does established collaborator James Robinson, all working together to honor, uplift and encourage African American women. "I Can Feel It" directly pulls from Phil Collins' 1981 debut solo single, artfully blending the two artists' soul-searching vocals into a contemporary gospel-trap hybrid overlaid with Mr. Del's positive message of hope. "Pray It Up", featuring FRO and Murk, encourages listeners to turn to prayer first in all things, with long-time friends Canton Jones and Uncle Reece joining in on Del's majestic testimonial, "On God."
With its haunting melodies and poignant messages, Black offers a ray of light through the long tunnel towards personal salvation—for only the grace of God can shine a positive light on what Del sees as the dark side of black. Through this album, Del hopes that divisions can be both healed and altered for the Greater Good.
Reviewed by Amy Aiyegbusi