Title: Sounds Like a Riot
Artist: Game Rebellion
Label: Molotov Music
Format:  MP3, CD
Release date: January 18, 2010
–
The Brooklyn based rap-rock band Game Rebellion has been burning up both coasts since 2006 with their high-energy shows and regular appearances on the Afro-punk circuit.  Led by MC Netic and backed by a quartet featuring Yohimbe (lead guitar, vocals), Ahmed (bass), Emi (keys, vocals), and Aaron (percussion),  their influences range from Prince, Jimi Hendrix, the Isley Brothers, and Bad Brains to Megadeath and Guns & Rose.  Sounds Like Riot, their first project to feature all original songs (their previous EP Searching for Rick Rubin was a mixtape), may not be able to match the frenzy of live shows, but its sure to enlarge the fan base.
Following is the video for the single "Blind" from Sounds Like a Riot: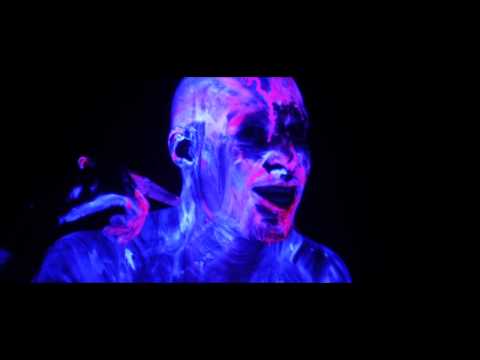 Editor's note: Netic  was one of the participants in the AAAMC's 2009 conference, Reclaiming the Right to Rock: Black Experiences in Rock Music. To learn more about Netic's one-on-one interview for the conference or about other materials in the collection, contact our staff.
===================================================
Title:  Rebirth – Darkness
Artist: Untitled
Format:  MP3 ("pick your own price" download)
Release date: 2010
–
Chicago's Untitled is an experimental band that merges hip hop, rock, reggae, funk, Latin and soul with a positive message while pushing the boundaries of sound.  The collective―featuring 3 MCs/vocalists backed by keys, guitar, bass, drums, and percussion―conceived of their sophomore album  Rebirth-Darkness 2 Light as a two-part thematic series. The first half, Darkness, is now available (no release date has been given for Light) and features alternating tracks that glide from instrumentals to rap.  Standout tracks include "Revolution" featuring Benny Ramos, Jr., "Under the Influence" ft. Moral One, and "Gain the World."  Untitled's debut album, Wake Up, is also currently available as an MP3 download.
==================================================
Title: Suspended Animation
Artist: Esham
Label: Aknu Media
Format: CD, MP3
Release date:  August 3, 2010
–
Detroit cult artist Esham is often cited as the creator of acid rap – described as a style which combines hard rock guitar samples, hip hop beats and unique narratives that are often bizarre and dark. This "darkness" is more than evident on Esham's underground albums, including his controversial 1993 masterpiece KKKill the Fetus.  His latest release, Suspended Animation, is political in nature, with tracks such as "Closed Doors" about the hidden agendas of mega corporations, "SSMD" (Stop Selling Me Drugs) about overdoses of prescription drugs (ala Michael Jackson), and "Poultry," which he describes as a "tastefully done" expose about the horrors of the commercial poultry  industry.
==================================================
Title: The Boxer
Artist: Kele Okereke
Label: Glassnote
Formats:  CD, MP3
Release date: June 22, 2010
–
The Boxer is the solo debut album by Kele Okereke, better known as lead singer/guitarist for the British rock band Bloc Party, which is currently on hiatus.  Featuring original songs by Kele, the album is an engaging mix of raw pop, rock, R&B, and electronica that is heavy on the dance beats as a result of his recent forays into deejaying.  This month he'll be touring the U.S. in support of the album, but promises to also cover a few Bloc Party songs.
Following is the official video from his single "Tenderoni" (definitely not as insipid as it sounds):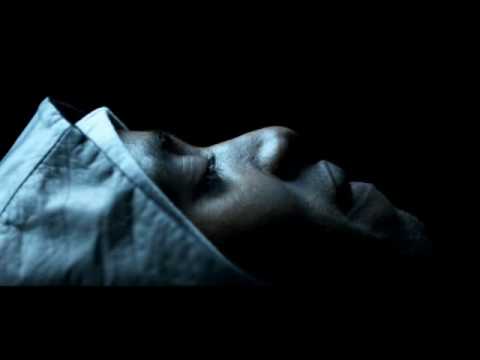 ==================================================
Title: The Black Hood
Artist: Tomeka Williams
Label:  Rhyme Cartel
Format:  MP3
Release date:  January 19, 2010
–
Southern-born but raised in Tacoma, Washington, Tomeka Williams grew up listening to her father's funk and soul and her mother's gospel music, so it should be no surprise that Williams' style leans more towards soul-inspired rock.   Discovered by Sir-Mix-a-Lot, she performed on several of his albums and accompanied him on tour while they worked to perfect her sound.  Her debut album, on which Mix served as executive producer, has been hailed as "the kind of R&B record that defies convention," featuring "lots of distorted guitars and nontraditional drum patches," not to mention some great original songs such as "Ho," "What She Gave," and the title track "Black Hood."
==================================================
Title:  Strangers in Masks
Artist: Tecla
Format:  MP3 (free download)
Release date: April 2010
–
Tecla Esposito, a NYC native born to Haitian and Italian parents, began her musical career as a classically trained pianist.  More recently she has turned to writing, producing, and performing her own version of  electronic/punk/rock/hip hop music.  According to her website,  the synth-heavy Strangers In Masks has been described as "SWV on acid", "the rocktronica black Cinderella", and "Buddy Holly meets Pagliacci." Though some tracks are annoyingly repetitive, others show promise, such as "When I Was a Sinner," "Life of Luxury," and "Technology."
Posted by Brenda Nelson-Strauss