Title: Music @ the Speed of Life
Artist: Mint Condition
Label: Shanachie
Formats: CD, MP3
Release date: September 11, 2012
Whenever someone says out loud "there are no bands consisting of black people," I immediately point them in the direction of Mint Condition as an example of a black band.  To give you a quick history lesson, Mint Condition is part of the "Minneapolis Sound" which began in the 1970s with artists like Prince, Morris Day and The Time. In fact, it was two members of The Time—Jimmy Jam and Terry Lewis—who discovered Mint Condition.  You'll recognize the "Minneapolis Sound" because it generally contains a live band playing real instruments that sound like perfection.  Excuse me if I'm biased, but I love Mint Condition—they're the first band that I can say I've grown up with.  When I create a playlist to listen to during the day I add Mint Condition; when I need a smooth playlist to play for my evening drive, I add Mint Condition; and when I'm trying to impress a date, I play Mint Condition.  If you've never listened to the album Definition of a Band (1996) or any other Mint Condition releases beyond their singles, Music @ the Speed of Life is a good album to start with.
Mint Condition presents a consistent album to their listeners; they've been able to build upon their signature sound and that deserves to be appreciated. The single "Believe in Us" is reminiscent of "Pretty Brown Eyes," with the kicking percussion, brass, and a keyboard solo that cannot be ignored.  It's hard not to listen to this song when it comes on the radio because it boasts a familiarity that many believe to be a "new" sound in R&B with artist like The Weeknd, Miguel, and Frank Ocean. Once again, for those musical aficionados, "Believe in Us" is proof that Mint Condition deserves their recognition as quality music makers: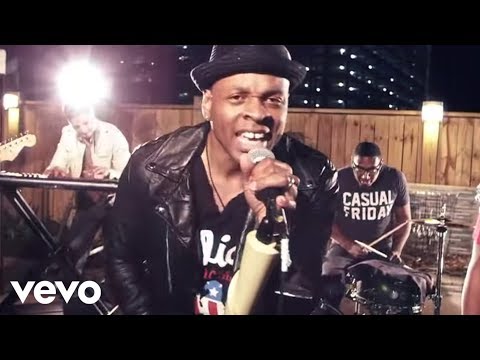 Stokley Williams's voice is fresh as ever on tracks like "What I Gotta Do" and the band is also strong on this track from beginning to end, concluding with a lingering guitar riff and xylophone. "Girl of My Life" is my favorite track because it boasts DJ Jazzy Jeff on turntables and begins to tease a phenomenal mashup of keyboard, a brass section, and a drum solo by Williams. The song is about searching for a woman who offers depth and meaning to a relationship. "Never Hurt Again" is an epic proclamation of love featuring Bobby Ross Avila (also featured on "Believe in Us") that courts a ballad over a rock inspired melody.
Music @ the Speed of Life is worth the listen, whether you need good background noise at your wine and cheese party, for a relaxing drive after a long day, or for quality time with your partner. Check out this new album and I guarantee that you'll want to spend some time listening to earlier Mint Condition works.
Reviewed by Landon Jones